Just like all the other Caribbean islands, St. Lucia possesses its own unique culture that makes it really St. Lucian. Apart from the food, the people, and the scenery, St. Lucia's cultural festivals add to the vibrancy of the country and makes it an even more inviting destination.
St. Lucia has many festivals spread throughout the year, and each brings something special to the dynamic of the country. Some of these festivals include:
Carnival
Jounen Kweyol
The Soleil Summer Festival
NOTE
In St. Lucia, the wall outlets used at various places of accommodation varies, but the primarily used standard is British (220v) outlets.
If you're coming from the US you might not be able to plug your devices to charge without an adapter.
The same goes if you are coming from the UK you might also have difficulty getting charging spots since some lodging areas use US (120v) outlets.
It's best to be on the safe side and travel with a universal adapter. You can't simply purchase these at the airport like other countries. We recommend the one below.
On sale!
Product price accurate as of 2023-12-01 at 19:20 / Images from Amazon Product Advertising API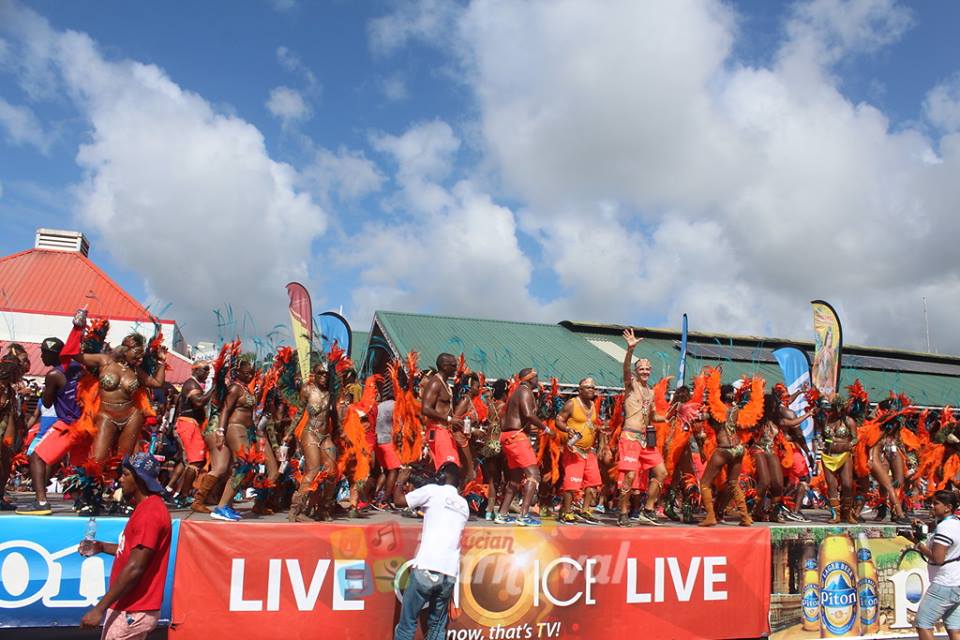 1. Carnival
No other festival is as highly anticipated in St Lucia like St Lucia Carnival. In recent years, it has been celebrated on a much grander scale and attracts guests from all over the Caribbean and the world.
Carnival's origins cannot be explicitly pinned down. It is said to have originated in Italy, as a pre-Lenten celebration. In fact, they called it 'carnevale' which meant to put away the meat. In time, the Italian Catholic festivity spread to France, Portugal, and Spain.
When these countries colonized the Caribbean, they brought along those traditions. It was incorporated into West Indian culture along with an African influence and became what we know as Carnival today.
The African influence allows Carnival to be filled with feathers, masks, headdresses, dancing, music and overall vibrancy.
Up until the late 90's, St. Lucia Carnival was celebrated before Lent, in keeping with the Catholic tradition.
The switch to a summer date for St. Lucia Carnival was in an effort to avoid competition with Trinidad Carnival, which has always been the biggest festival in the region, and to also accommodate the tourism industry.
Carnival in St. Lucia is now celebrated on two consecutive days in July.
St. Lucian Carnival is now a burst of colors, music, masquerade, and fun. What really makes it worth enjoying is the number of carnival bands that take part – the more the merrier!
There are over six major carnival bands participating in St. Lucia Carnival. They include Legends, Fuzion Mas, Just4Fun, Asari Tribe, Insaniti and Red Unlimited at the time of writing this article. New carnival bands also pop-up every now and then.
Every carnival band portrays a particular theme and compete for King and Queen of the Bands, as well as which band looks best during the parade.
If you're interested in taking part in St. Lucia Carnival, it is always wise to know the cost of the costumes for each band. St. Lucian Carnival costumes can cost anywhere from USD$300 to USD$800.
The cost varies by band, and frontline costumes are more expensive since these costumes have added elements like more feathers, bigger headpieces, and accessories.
Be sure to get your costume early, since many of the more popular bands are already selling out, four months before the big celebration!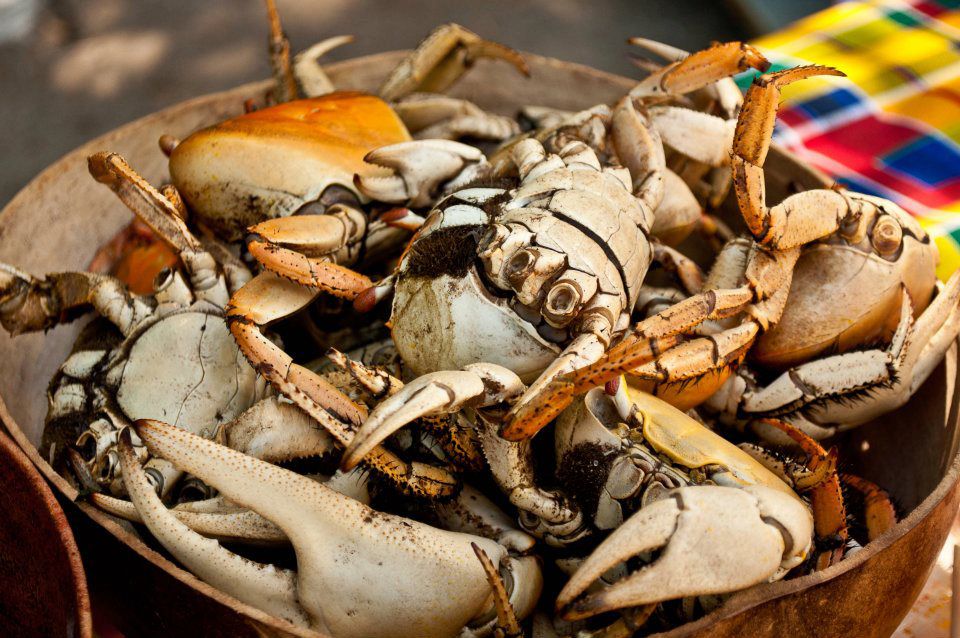 2. Jounen Kwéyòl
Jounen Kwéyòl or Creole Day is an annual St. Lucian cultural festival, celebrated every October. Since 1984, it has been observed on the last Sunday in October.
This cultural festival is the best way to experience genuine St. Lucian culture and traditions. Jounen Kwéyòl involves the preparation of local foods like the national dish, green fig and saltfish and other food products like souse, bouillon, roast breadfruit, and fishcakes among numerous others.
Local drinks especially popular at Jounen Kwéyòl include cocoa tea, local juices, and spice rum.
Jounen Kweyol is popular for much more than just the culinary experience. It gives some much-needed attention to the island's traditional music.
The Tambo is a special type of drum that is accompanied by vivacious vocals and serves as the theme music to Jounen Kweyol.
While patois is accepted and spoken in St. Lucia on a day-to-day basis, the language is always more apparent at Jounen Kweyol, where even novice speakers try to 'go back to their roots'.
Creole day is one of the few St. Lucian cultural festivals where the national wear or Wob Dwiete is worn. In recent years, St. Lucians have taken to wearing more modern styles, while still using Madras cloth, as it is represented in the national wear.
If you want to experience authentic St. Lucia, Jounen Kweyol is the right festival for you.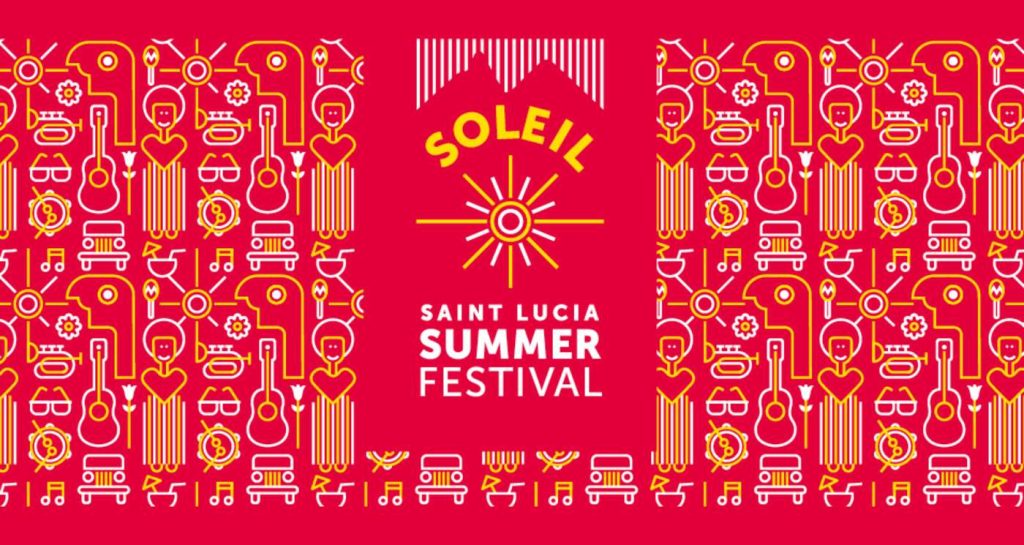 3. The Soleil Summer Festival
The St. Lucia Jazz and Arts Festival was a staple on the island's calendar of events for over 20 years. It brought popular international artists to St. Lucia and attracted large crowds of both locals and foreign visitors.
However, in 2017, it was replaced by the Soleil St. Lucia Summer Festival. Whereas the Jazz Festival spanned roughly three weeks of festivities, the Soleil Summer Festival consists of 'five unforgettable festivals, January through October'.
As The Soleil Summer Festival serves as the umbrella body for St. Lucia Carnival, it is also listed as one of the five festivals. Three of the other festivities include St. Lucia Jazz, The Roots, and Soul Festival and The Arts and Heritage Festival.
The St. Lucia Summer Festival promises to be 'an explosion of color, rhythm, and creativity seen nowhere else', all in 'enchanting venues'.
Tickets for the St. Lucia Soleil Summer Festival are now available at www.stlucia.org/summerfestival/ .
Be sure to schedule your next St. Lucian vacation around one of St. Lucia's best cultural festivals.
Recommended: "What to wear on your St. Lucia Vacation"
Recommended: "Ultimate Guide: Packing for A Trip to St. Lucia"