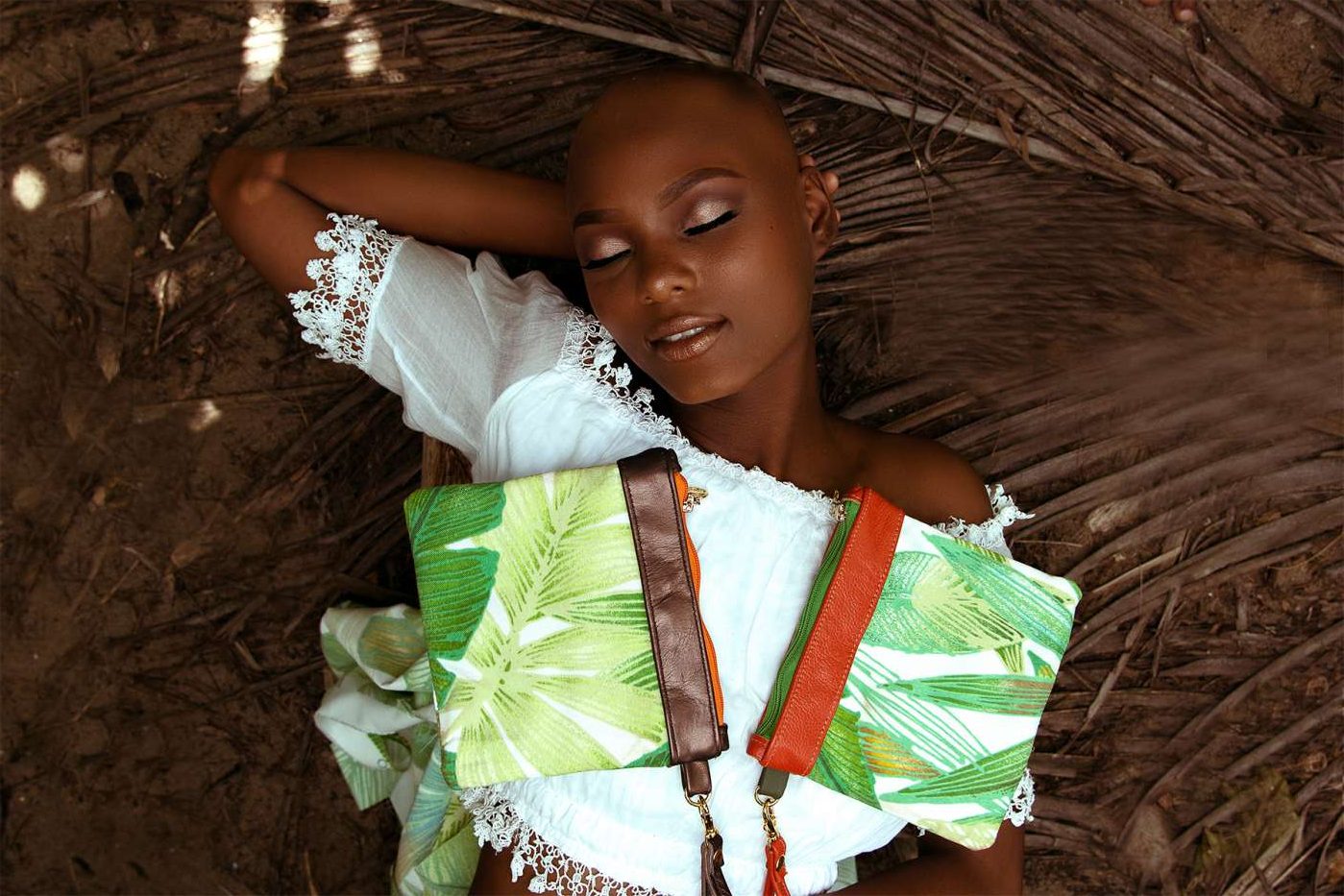 Image (c) Kareem Stanley
The worst part of a vacation is always the fact that you have to leave. After spending days soaking up the sun, and lounging on the beach from dawn till dusk, returning to the frigid weather of your hometown can be a huge letdown to those who live in such countries. But don't fret; leaving isn't all bad.
There are tons of things to bring back from your St. Lucian vacation that are just a little better than a key ring or postcard.
From food and drinks to artisanal products, to even fashion, St. Lucia is filled with local products worth taking home with you.
NOTE
In St. Lucia, the wall outlets used at various places of accommodation varies, but the primarily used standard is British (220v) outlets.
If you're coming from the US you might not be able to plug your devices to charge without an adapter.
The same goes if you are coming from the UK you might also have difficulty getting charging spots since some lodging areas use US (120v) outlets.
It's best to be on the safe side and travel with a universal adapter. You can't simply purchase these at the airport like other countries. We recommend the one below.
On sale!
Product price accurate as of 2022-08-06 at 01:09 / Images from Amazon Product Advertising API
Here are 7 things you absolutely must bring back from your St. Lucia vacation.
Piton Beer
Chairman's Reserve Rum
Baron Hot Sauce
Popular Local Snacks
Arts & Crafts
Handmade Bag
Photos!
1. Piton Beer

Few things are more St. Lucian than Piton beer, so much so, that the label even includes the iconic Pitons. Almost every tourist is encouraged to try one or two upon arrival.
Piton beer usually receives rave reviews and has earned international accolades, including the Monde Selection Gold Award in 2016, and its Grand Gold Award in 2017.
For locals, Piton beer is just another part of life. If you happen to take a liking to Piton beer, every bar on the island serves the local brew for roughly $4 XCD per bottle.
They retail for less at supermarkets, and a case of Piton beer from the brewery goes for less than $50 XCD.
2. Chairman's Reserve Rum
A second well-awarded favorite is Chairman's Reserve Rum, produced by St Lucia Distillers. It comes in four flavors which include the Original Rum, a Spiced Rum version, White Rum and a limited edition called the 'Forgotten Casks'.
The Chairman's Reserve website provides cocktail recipes with the rum as the focal point. On average, it retails for roughly $40 XCD at stores like Uptowns Liquor Store (Located in Vieux Fort near the Hewanorra International Airport, have your Taxi Driver take you!), Massy Stores and other wholesale stores. It is also available for duty-free prices at the airports.
3. Baron Hot Sauce

Another popular local product is Baron Hot Sauce. Just about everything is top with this hot sauce – from chicken to pork, to burgers and even fries! Baron West Indian Hot Sauce is a St. Lucian specialty.
It is even a more popular condiment than ketchup and is the hot sauce of choice for many restaurants on the island.
Although it is available at every supermarket and small shops Baron Hot Sauce is available for purchase on Amazon, just in case you forget to pick some up before your vacation ends, but take note—they cost a lot more online than if you purchase locally, so stock up!
4. Popular Local Snacks

Usually, popular snacks are fruits that are easily picked off a tree. However, when this isn't accessible, plantain chips are another favorite.
Salty, fried, green plantains are produced by local vendors and are sold at most major supermarkets and are usually under $5 XCD per packet.
Some local snacks may not be available at large supermarkets but can be acquired from vendors at the Castries Market.
Soldanza is one of the popular plantain chip brands in St. Lucia, however, it's not a St. Lucian product, look for "Made In St. Lucia" or "Product of St. Lucia" on snacks you buy at the supermarket if you'd like to support local manufacturers 🙂
5. Arts & Crafts

St. Lucia is also filled with artisans who specialize in jewelry and wood worked carvings. Most artisans don't have a storefront, but frequent local tourist spots.
Many artisans can be found at the Vendor's Arcade in Castries, or at the viewpoint at Morne Fortune on busy cruise ship days, or even along the Rodney Bay Strip.
The product range usually includes necklaces, earrings, bracelets, and chokers.
Wood carvings feature portraits of animals like turtles and the Amazona Versicolor which is the national bird, or landscapes like The Pitons.
The prices of these products vary, and the jewelry can be bought in sets, making for a perfect gift for your friends and family back home.
6. Handmade Bag

For the fashion-savvy ladies, même bête bags 'provides luxury leather bags that are both practical and fashionable'.
Même bête is owned and operated by St. Lucian Taribba do Nascimento in a small workshop, where she produces handmade leather products with details fashioned from African wax prints and madras cloth.
The brand has gained popularity both on the island, and overseas, and a même bête bag is a staple for any fashionable person.
It is a perfect piece to bring back from such a beautiful place for yourself, family, friends, girlfriend or wife. The bags start at $25 USD and are available in store, or online at www.memebete.com.
7. Photos

After a well-deserved vacation in the sun, the best thing you could bring home is memories, and the best way to store memories are in photographs.
Make sure that you take lots of photos that document what you saw, where you went, and what you did(hashtag them #featuremebellecarib if you post on Instagram!).
Pictures will be the best way to show your friends and family your amazing experience and is a great way to reminisce until your next trip to St. Lucia.
What do you think? Let us know in the comments if we're missing any items you believe should be on the list!
Read more: "Ultimate Packing Guide for a Trip to St. Lucia" »
Read more: "Is St. Lucia Safe to Visit?" »
Read more: "5 Reasons You Should Rent A Car on Your St. Lucia Vacation" »