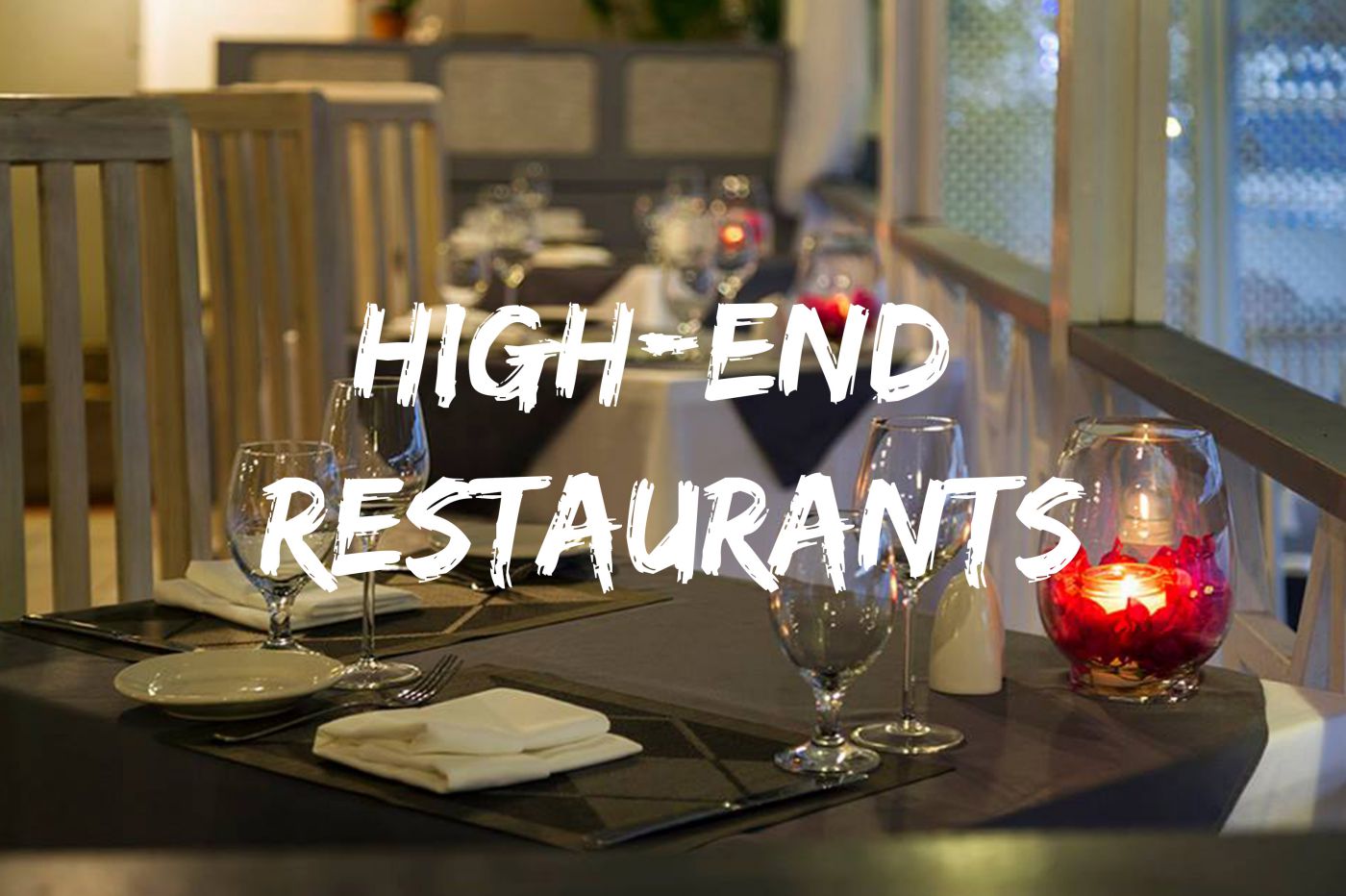 So you've made it to St. Lucia, and you're all settled in and thinking of where to wine and dine in Rodney Bay, which just happens to be one of the liveliest parts of the North.
There are many choices, but we'll list a few which caught our attention!
Rodney Bay is situated in the North of the Island known and is known for nightlife, partying and lodging such as hotels, the Baywalk Shopping Mall, supermarkets, casino, beaches and some of the most exquisite areas for eating out.
It's also not far from our very popular Friday Night Street Party called "Gros Islet Friday Night".
Rodney Bay is the perfect area to go out for a date with your SO, girls night out/guys night out or just for a stroll, but for now, we'll focus on the wine and dine aspect.
Below are 5 awesome, high-end restaurants in Rodney Bay.
Big Chef Steak House
Tapas on the Bay
Matthews
Spinnakers
Jacques Waterfront Dining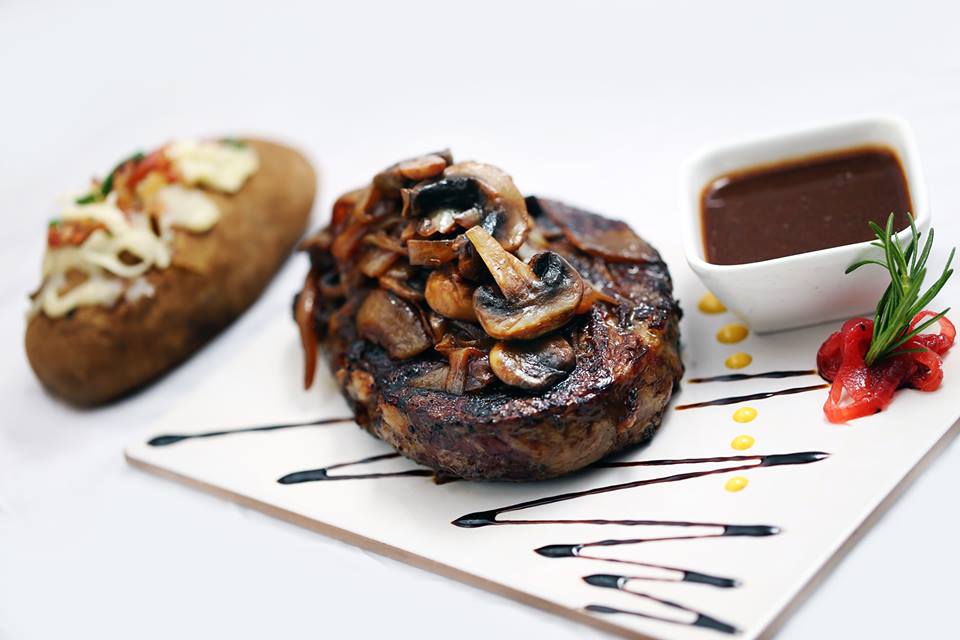 Set a short walking distance from a few of the hotels in the north of the island including Bay Gardens Beach Resort, Coco Palm Resort, Harmony Suites, Papillion by Rex Resort and Rex St Lucian Hotel.
Big Chef Steakhouse was opened back in 2007 and states that they are the master of grilled meats, with mouthwatering steaks and succulent sides.
They offer a variety of succulent dishes to choose from, whether you are in the mood for a juicy steak or just need a nightcap.
Big Chef takes into account all food cravings by offering a variety of Appetizers, Soups, Salads, Seafood, Steaks, Wines and an always well-stocked bar.
Big Chef caters for all your food desires and makes eating in Rodney Bay a must.
If you do dine at Big Chef, it's possible to finish off the evening with a delicious slice of Chocolate Fudge Cake, Cheesecake, a Dessert Cocktail or just some tea or warmers.
Here is a quick snip of what is available on the menu.
Appetizers:
Bruschetta- Tomatoes, Basil, Parmesan, and Balsamic
Rispy Chili Calamari- Cucumber Tomato Slaw, Mango Raita
Coconut Colada Shrimp- Coconut shrimp, Pineapple Salsa, Mango Aioli
Soups & Salad
Seafood Bouillabaisse- Shrimps, Mussels, Dorado, Tomato, Lemon Grass, White Wine, Sourdough Bread
New England Clam & Corn Chowder- Served with bacon
Caesar Salad-  Heart of Palm, Shaved Parmesan, Anchovies
Steaks
Surf & Turf- Grilled Top Sirloin, with Shrimp, Scallops, Asparagus and Béarnaise Sauce (12oz, 8oz)
Classic Ribeye- Horseradish and Red Wine Herb Au Jus (22oz, 14oz)
Tenderloin- Wrapped in Applewood Smoked Bacon (10oz, 7oz)
Seafood
Fresh Catch Of The Day- Pan-seared with a lemon-garlic butter
Caribbean Seafood Brochette- Mahi Mahi, Divers Caught Conch, Shrimp, and local Souskai
Grilled Salmon- With Greens and Shitake Mushrooms
This restaurant also holds a 30 oz steak challenge. The challenge is to eat a 32 oz Ribeye or Sirloin Steak in one sitting, with no help; that is a 2 lbs Certified Angus Beef Steak.
Many have attempted but a few seem to have actually won. If you do win, there is a T-shirt, a Free Sirloin or Ribeye to eat at Big Chef the next time around, and a Certificate celebrating your success.
The staff at this restaurant are friendly, courteous, and knowledgeable of what they are offering, and make you feel welcomed.
You're greeted with warm and inviting smiles that enhance the whole experience.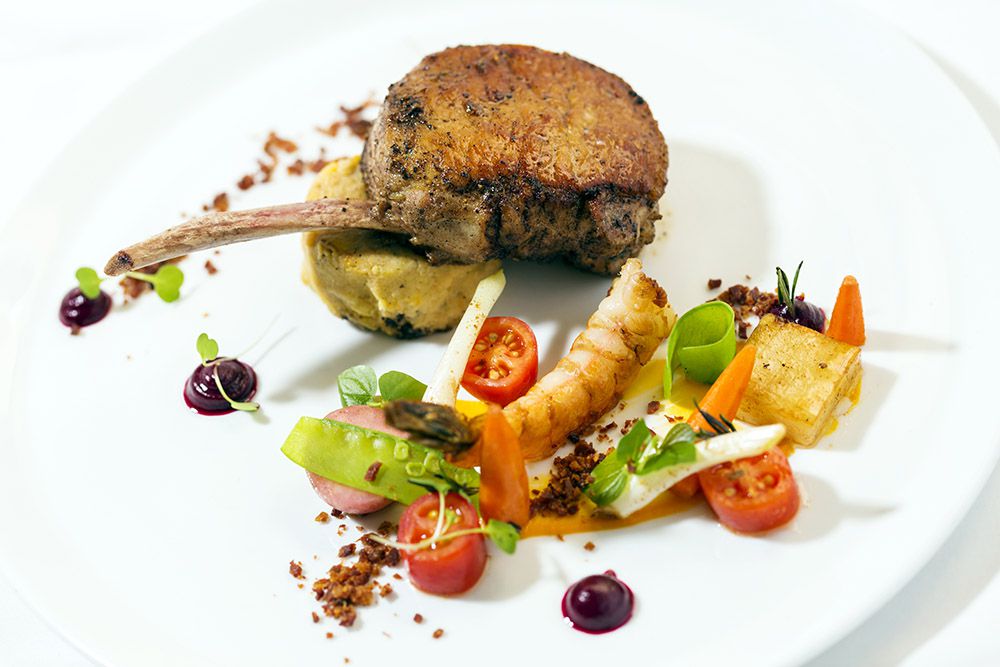 Located on the waterfront behind Big Chef Steakhouse is where you can find this warm and inviting dining spot.
Another great restaurant in Rodney Bay is Tapas on the Bay, which provides a variation of Spanish or Latin-inspired dishes and also local tasty options.
It's like a journey to sample dishes from islands from all around the world in a Waterside restaurant and bar.
They are opened every day except Tuesday, from 12 pm to 4 pm for lunch, with happy hours from 4 pm to 6 pm, and dinner from 6 pm to 10:30 pm.
Then on Sundays, opened from 10 am for an opportunity to enjoy brunch on the waterfront dock and enjoy the ocean breeze.
Nothing says romantic and relaxing than enjoying a meal, with slow music playing in the background from the live band, while watching the moon glister over the water.
Here is a quick snip of what is available on the menu.
For Breakfast:
Eggs Benedict- Toasted English Muffins, Ham, Poached Free-range Eggs and Hollandaise
St. Lucian Breakfast- Fried Bakes, Salt-fish, Cucumber Salad, Caramelized Plantain, and Local Coco(cocoa) Tea
E. L. T. Burritos- Bacon, Egg, Lettuce, Tomato, Cheddar Cheese, Mayonnaise, Guacamole, French Fries, Tortilla Shell
Fruits & Pastries- Ask your server about the fresh fruit (cut to order) and homemade pastry selections.
Lunch includes:
Seafood Chowder
Tapas Sloppy Joe Burger
Fisherman's Broth
Catch of the day
Chicken and Waffle
Dinner
Jerked Baby Back Ribs
Greek Salad
Tapas Paella
Seafood Linguine
Come experience Happy Hours from 4 p.m. to 6 p.m. where drinks are 2 for the price of 1. So choose from Sangrias and other wines available. Or a variety of Signature Cocktails including:
Mojito Margarita- Made with Tequila, shaken over ice, with mint syrup and a splash of Lime Juice
Absolut Melon Mojito- Absolut Vodka, Melon rum, Coconut Rum, Simple Syrup, Sour mix
Mango Mojito- Muddled Fresh Mint and slices of Lime, with Mango-infused rum, Mint Simple Syrup, Club Soda and finished with Sugar Cane
Adios Amigos- Vodka, Rum, Tequila, Gin, Blue Curaçao, topped with Lemon-Lime Soda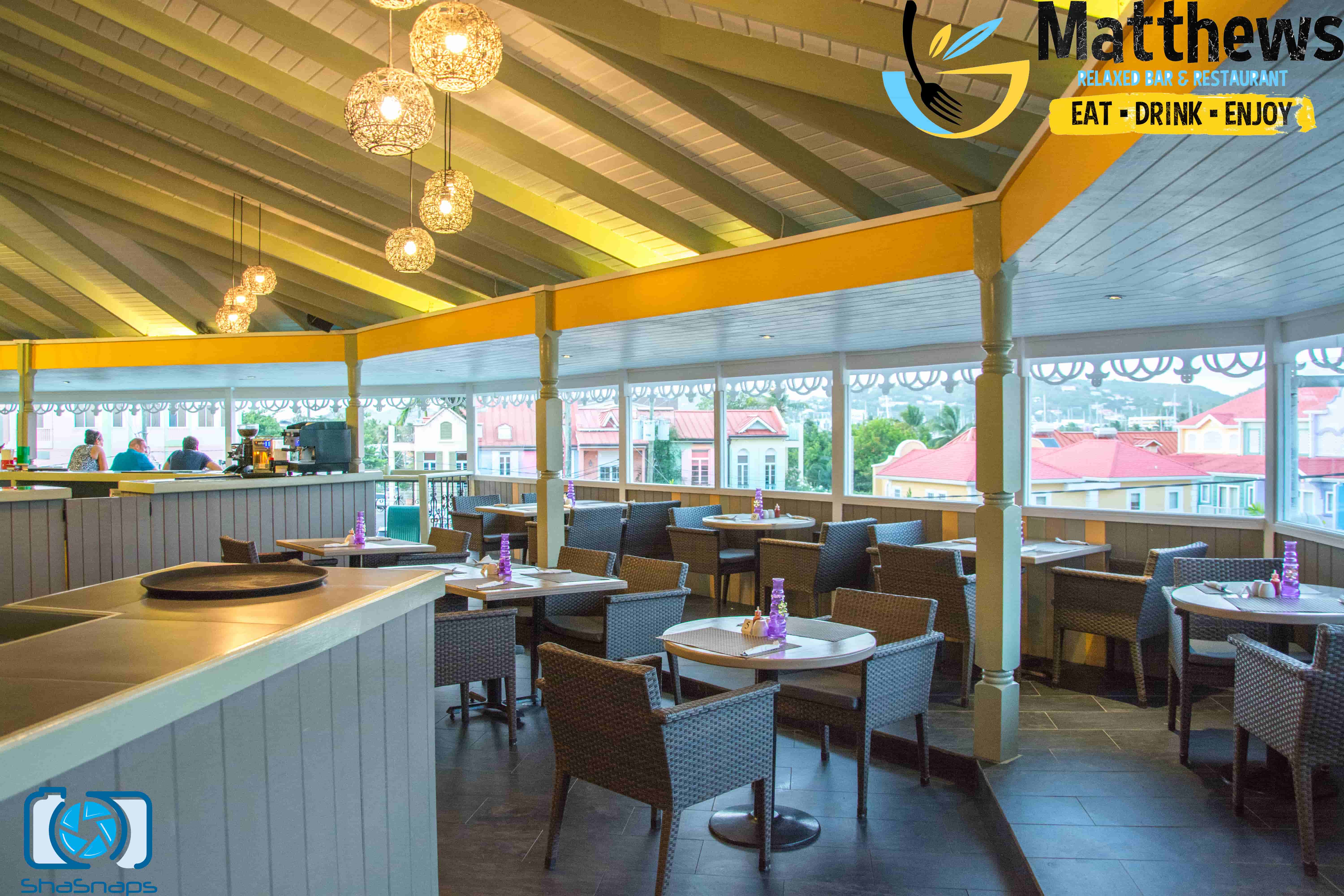 Upstairs the Baywalk Mall on the main Rodney Bay strip is where you can find this restaurant. There is a staircase and glass elevator leading straight to the front door, where the friendly, professional and all so courteous staff awaits you.
Matthews' friendly staff invites you and creates an atmosphere of warmth with delicious local cuisine, cocktails, and other refreshments.
They also create an environment which is conducive to relax and unwind, while dining in comfort and style while overlooking the bay.
This restaurant was first opened in January 2015 but was later destroyed by a tragic fire in early 2016. In May 2016, Matthews opened at this new location and continued to please customers who wish to eat out in Rodney Bay.
The restaurant is on the rooftop terrace so provides amazing views of the bay.
Here is a quick snip of what is available on the menu:
Daily Soup- Chef's Choice
Jerk Wings- Spicy chicken wings served with mango dip
Coconut Shrimps- Coconut crumb jumbo shrimp with island dip
Caribbean Curry- Authentic island style mild curry served with basmati rice, fried plantain, and mango chutney
Baby back ribs
Gourmet Burgers
Salads
Pasta dishes
If you are planning to pop the question and get married in St. Lucia, Matthew is the ideal location for your wedding reception.
There is a spacious and elegantly specified rooftop that can accommodate guests in a variety of tailored layouts. Meals can also be prepared and delivered to your location.
They also cater to your every need. So whether you decide to come in to eat at another great restaurant in Rodney Bay, or just call to request catering services, Matthews is your place.
Other Wedding Services include:
On Arrival Canapés
Reception Drink (alcohol and non-alcoholic)
Table setup
Three-course sit-down meal
Table Wine Red & White (half bottle per person)
Paying or open bar for guests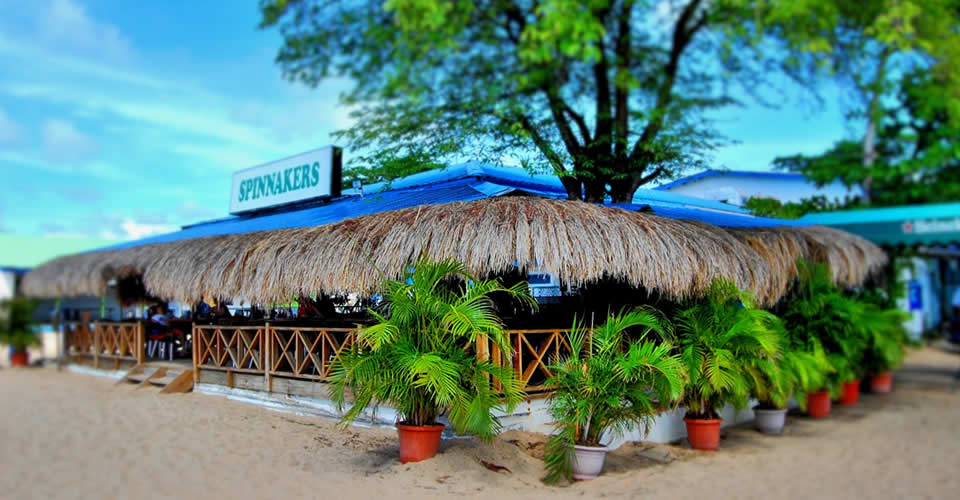 Spinnakers Beach Restaurant and Bar opened on 7th December 1993, it is located directly on one of our whitest sand beaches in Reduit, Rodney Bay with scenic views of Pigeon Island and also neighboring island Martinique.
Relax on the beach with local cocktails, partake in the water sports activities, or indulge in a wide range of local dishes and extensive drink options.
Spinnakers is opened daily from 9:00 AM for breakfast, and immediately followed by brunch, lunch, and dinner.
Items on the menu range from small eats like a hamburger or baguette, to items more extensive such as Lobster, Creole Fish, Curry Chicken or Local Fresh Fish Stew.
For main courses, you can choose Prime USDA steaks, Lobster when in season, Shrimp dishes, fall of the bone Ribs, many Fresh Fish dishes or a superb Lamb Tagine!
Here is a quick snip of what is available on the menu:
Homemade Soup of the Day
Traditional Greek Salad with Red Onions, Feta Cheese, and Olives
Spinnakers Hot Wings
Deep Fried Calamari with Sweet Chili Sauce
Lasagne Bolognese with Salad
Fresh Local Lobster (in season)
Red Snapper Fillet & Papillotte with White Wine and Capers
Seafood Bouillabaisse
Spinnakers Famous Gourmet Burger. Their very own homemade Burger served with Bacon, Lettuce, Tomato, Fried Onion Rings, and Blue Cheese & Mushroom Sauce plus Potato Wedges.
Spinnakers Delicious Pork Spare Ribs (Coated with a tangy, sticky, finger-licking Spinnakers Sauce boosted with Bourbon and baked till tender)
Finish your meal with some of the captain's sweet treats:
Apple & Banana Crumble
Key Lime Pie
Chocolate Brownie Sundae
Toasted Coconut & Tia Maria Cheesecake
Passion Fruit & Lemon Curd Meringue
Home Made Apple, Raisin and Cinnamon Pie
Banana Flumbé
The above homemade desserts are served with either cream or a scoop of Vanilla Ice Cream
The staff helps you make great choices and you are sure to enjoy whatever you choose or recommended for you. The atmosphere is warm and you are sure to feel like you are definitely on vacation.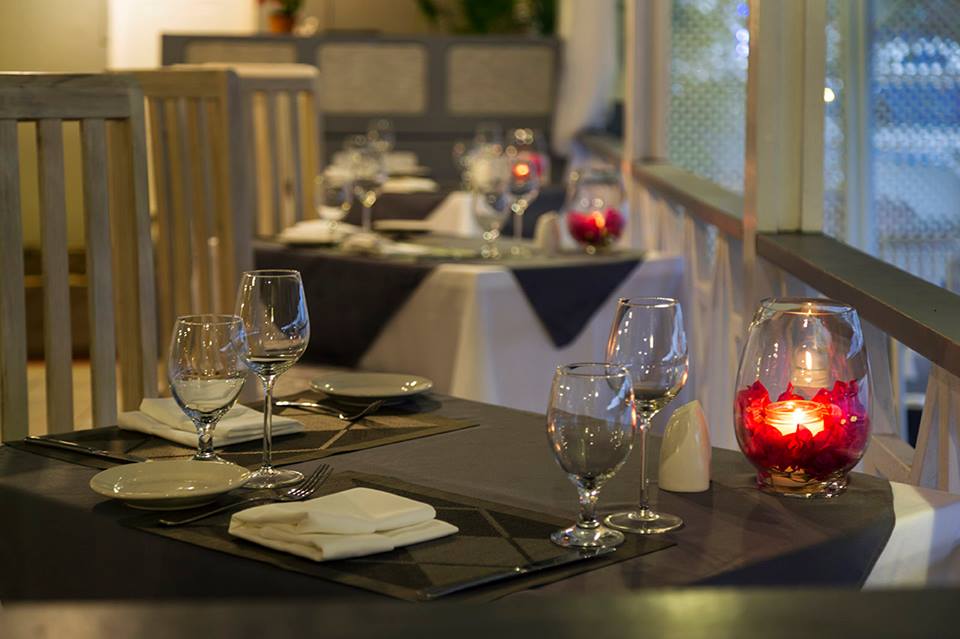 Jacques Waterfront Dining claims to be one of St. Lucia's most popular restaurants, because of their long-standing status of consistency in both food quality and exceptional service that they deliver.
Just on the first right after the East Caribbean Village condo complex, in the stunning gardens of Harmony Suites Hotel, Jacques restaurant can be found, with intimate and awesome views of the marina and hills beyond.
Also known for their reliable outside catering service, Jacques has held functions for the Prime Minister, the Governor General, and for some of St. Lucia's largest and most reputable organizations, such as the St. Lucia Tourist Board and East Caribbean Financial Holdings Ltd.
Jacques is opened for dinner every day except Sundays when they open during the day for Jazz Brunch!
Here is a quick snip of what is available on the menu:
Lunch:
Garlic Bread
Smoked Salmon with green leaves and pesto Chantilly
Mixed Seafood Salad
Beef Fillet (8oz. Fillet in green peppercorn sauce)
Oven Baked Seasonal vegetables
Dinner:
Stuffed Chicken Jambonette with Portabella and Fresh Herbs
Roast Rack of Lamb in Mustard Cream
Roast Pork Tenderloin
Desserts:
Fresh fruit salad
Pineapple Flambé
Fresh Vanilla Gateau
Rich baked Grand Marnier cheesecake
Tea, Coffee or Liquored Coffee
Dining in Rodney Bay at least once is a great idea if you're visiting St. Lucia, we surely recommend it to everyone!