Vacation planning comes with high anticipation and planning down to the last detail. As you carry the responsibility of ensuring that every family member including the kids have something to look forward to.
Here are some top picks for awesome kid-friendly activities for families visiting St. Lucia:
NOTE
In St. Lucia, the wall outlets used at various places of accommodation varies, but the primarily used standard is British (220v) outlets.
If you're coming from the US you might not be able to plug your devices to charge without an adapter.
The same goes if you are coming from the UK you might also have difficulty getting charging spots since some lodging areas use US (120v) outlets.
It's best to be on the safe side and travel with a universal adapter. You can't simply purchase these at the airport like other countries. We recommend the one below.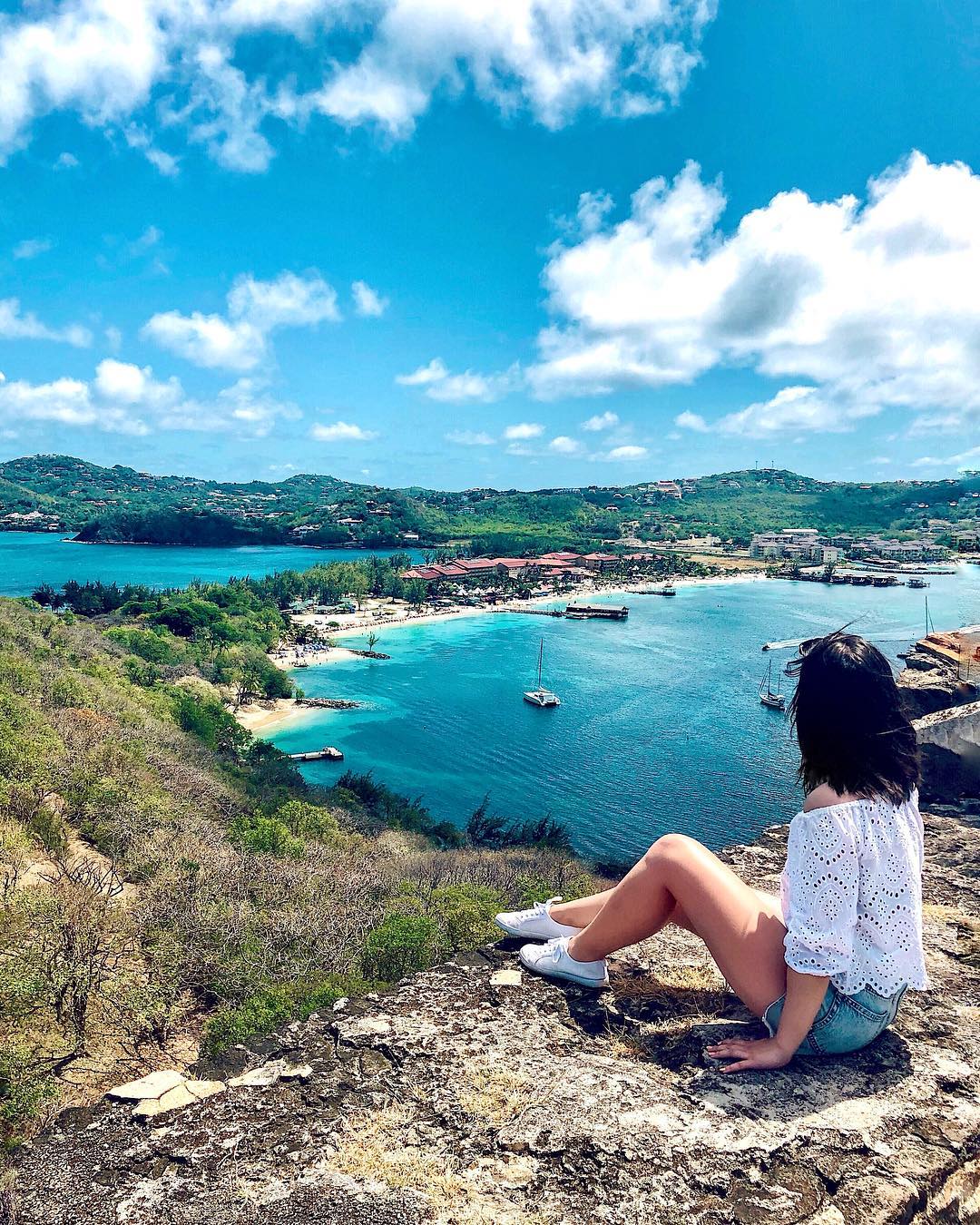 1. Pigeon Island National Landmark
For a history filled experience for our historian kids, explore the 44-acre islet which is filled with 18th-century ruins and a miniature museum.
Inside the park holds the ruins of garrisons and military forts from the British. The history here is that the British chased the Caribs in an effort to use the islet to observe the French's war intentions.
Engage in a moderate walk and be rewarded by a panoramic hilltop view capturing a strip of sand, with beaches on either side.
You and your children can enjoy the views while sitting on the cannons and getting their photographs taken to and looking below at the sea.
After taking in the wonderful views at Pigeon island, families can take a stroll along the beach and have a bite at one of the available food spots such as Jambe de Bois; a quaint restaurant on the water which offers meals the kids are sure to enjoy.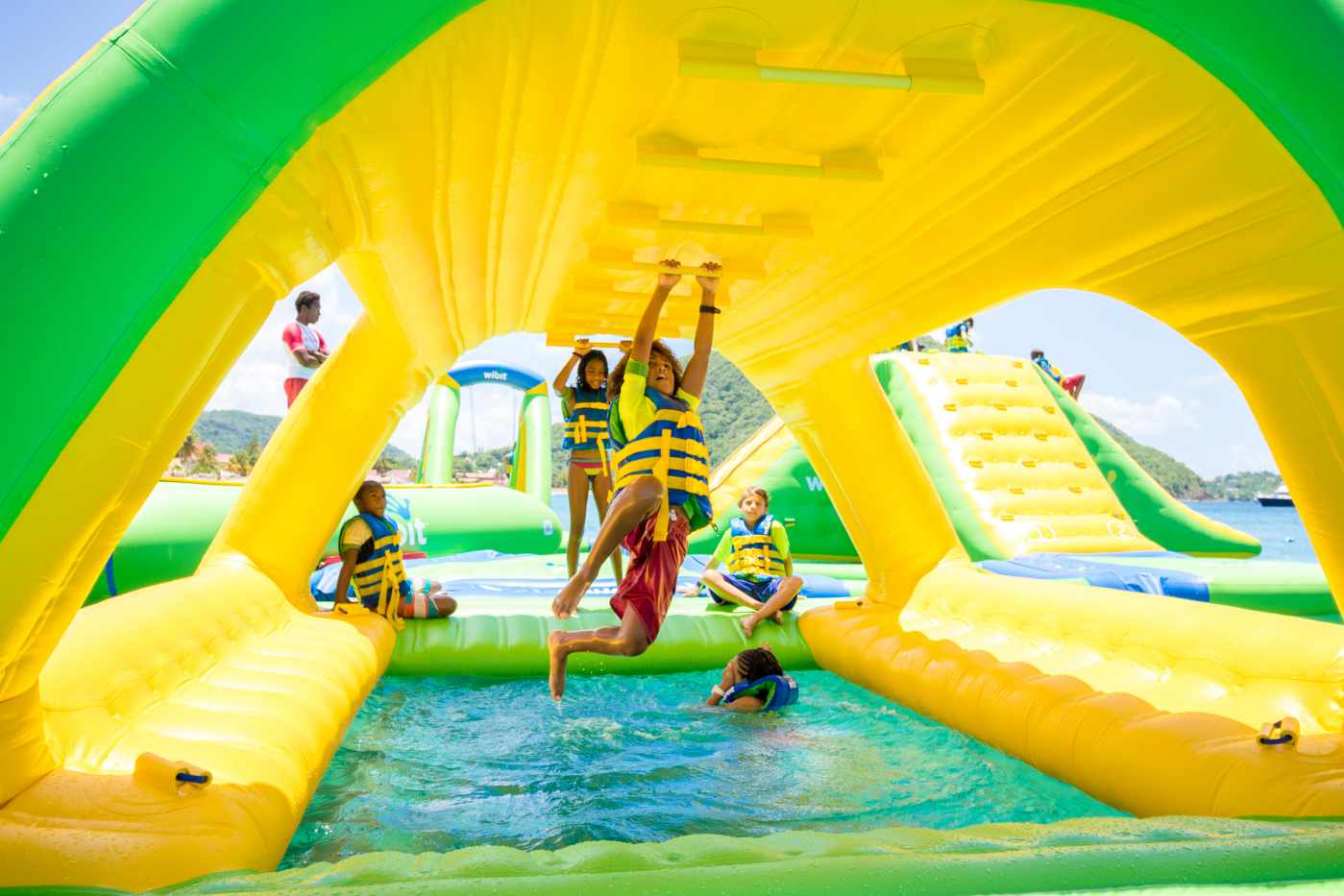 2. Splash Island Water Park
This floating water obstacle course island is made up of inflatable monkey bars, slides, climbing wall, swings, trampoline and more is an experience the kids would love.
Do note that only children ages 6 and above are able to participate in this activity. Hours will pass by like minutes while children bounce, slid, climb- all in the safety of a life jacket and certified lifeguards whose only objective is to protect you and your kids in an effort to provide the best floating island water park experience.
Splash Island Water Park is located on Reduit beach in the active area of Rodney Bay.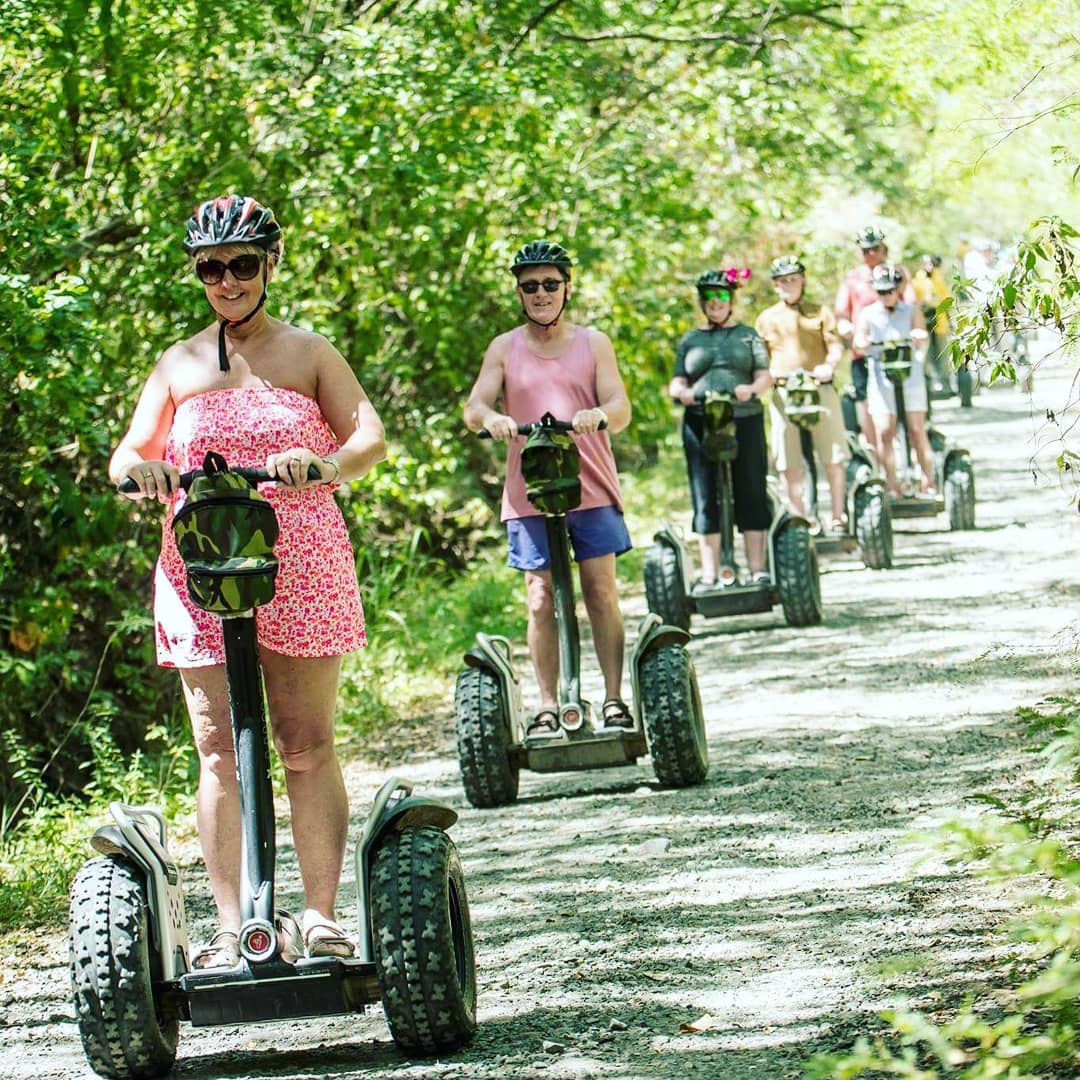 3. Lucian Style Experience Center
This adventure tour center offers numerous activities from hiking to jeep safari rides and more.
Children Often gravitate to the segway tours and the Pigeon Island Pirate Treasure Hunt. One such tour is called the "Offroad Segway Tour"; enjoy a secure nature trail specifically designed to see outstanding viewpoints with photography opportunities and scenery from every angle while you make it to a hilltop view of the ocean.
You and your kids get a practice run called "Segway Practice Track" and then you participate in a gentle glide with tour guides sharing information about the areas you will be gliding through.
You receive helmets, tour guides, drinking water,  elbow, and knee pads, however, you must walk with sunblock, cash, and of course a camera so that you may reminisce on your adventure even after you've experienced it.
The Pigeon Island Pirate Treasure Hunt takes place in the previously mentioned national park. Kids get greeted by a pirate who was said to be left behind, fortunately, he has recollected all his lost belongings and the children have a chance to take it from him by answering a few questions which answers are hidden within a custom map and quest for the kid's enlightenment.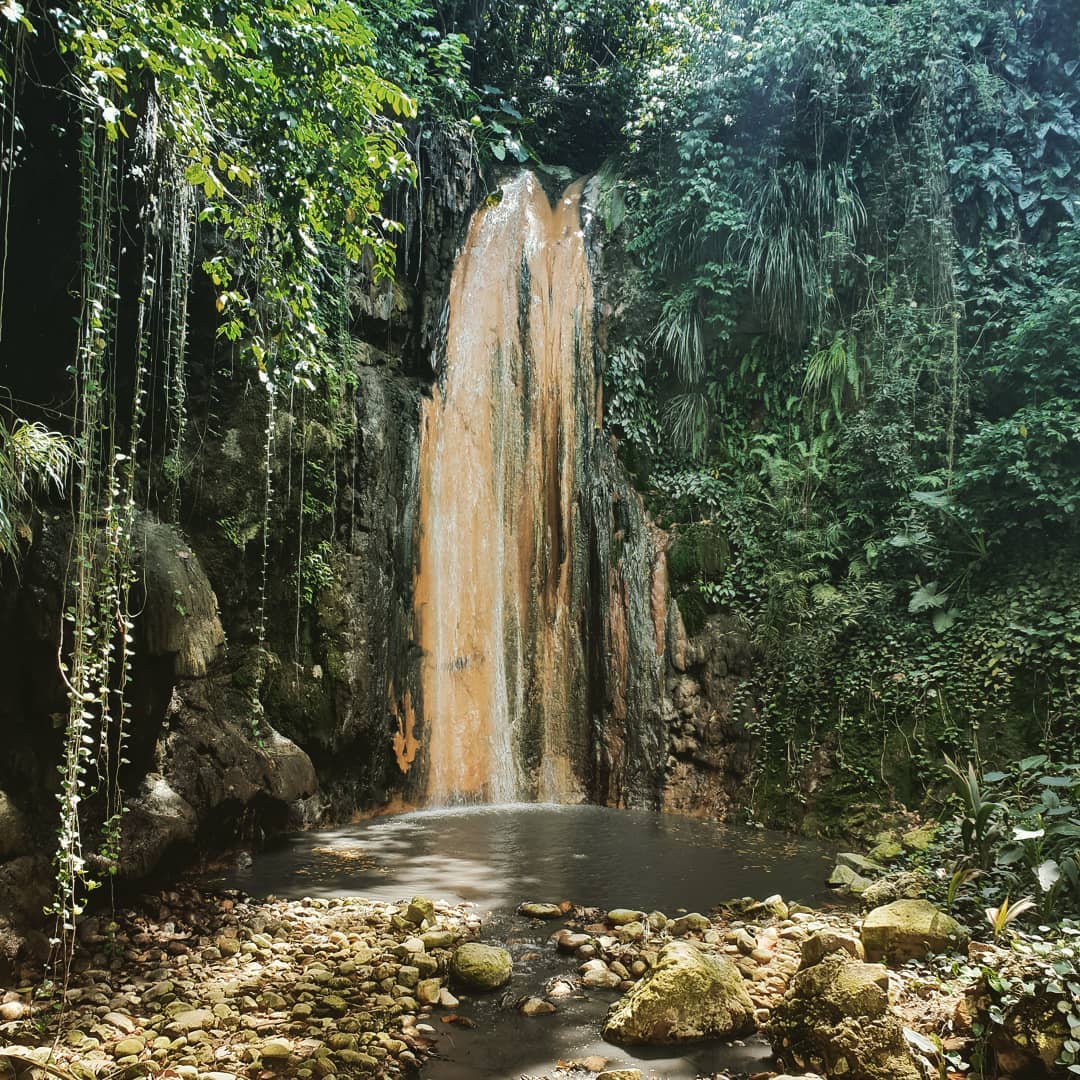 4. Diamond Botanical Garden
Nature-loving kids will enjoy this botanical garden filled with beautiful and exotic flora which their minerals and food from the nearby the sulfur springs creating a breathtaking overflowing waterfall.
Flora of ferns, bamboo trees, ginger, bougainvillea, and many exquisite flowers await your children's fascination. It truly is a peaceful journey through nature which is sure to encourage an appreciation for nature as you've never experienced before.
You're able to dip in the garden's Diamond Falls and capture one of a kind family photographs that will stay with you forever.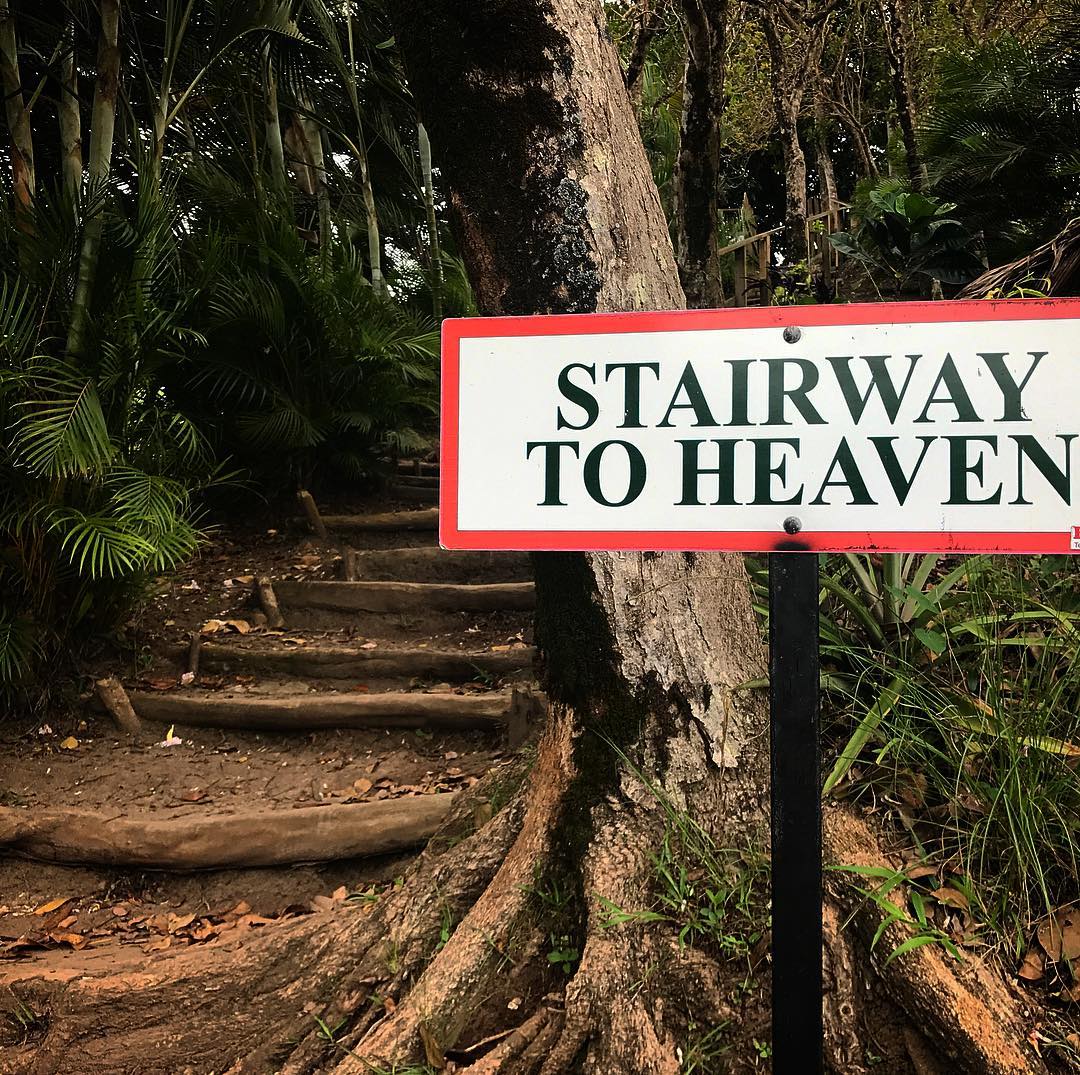 5. Tet Paul Nature Trail
This nature trail is easiest for smaller children and you don't need all the formality of hiking gear and the will power of climbing St. Lucia's difficult mountains.
Spend time together roaming through the trees with your young ones while learning information about plants and history. Like everywhere in St. Lucia it is hard to not have the most beautiful scenes on your nature walk, so don't forget your camera to take the best family portraits you'll ever take with the amazing backgrounds provided by nature.
Honorable mentions
St. Lucia is known for magnificent beaches and this is one of the reasons we encourage visitors to take some time to visit as many as they can during their vacation.
Beach hopping should be part of your family vacation activities. Let the kids enjoy clear waters where they can see the little fish swim around them or build sandcastles embellished with sea shells on our white/black sand beaches.
Enlighten your kids taste buds with the local dishes of St. Lucia such as fish cakes, Green Fig(banana) and Saltfish which is our national dish.
Lambi, Cocoa Tea, Bakes, Fried Plantain, Breadfruit in all its forms and so many more local cuisine options are served at almost every small restaurant on the island.
We hope you enjoy your vacation and these child-friendly activities we put together for you. Snap one of a kind family portraits and indulge yourself in all of St. Lucia's beauty all while teaching your kids the value of nature and adventure.
Recommended: "What to Pack for A Trip to St. Lucia" »