Looking for family-friendly luxury in St. Lucia? We've got you covered. Having stayed at two of the best resorts in St. Lucia, we're going to break down the pros and cons of these two resorts in hopes of helping you choose the best one for your family.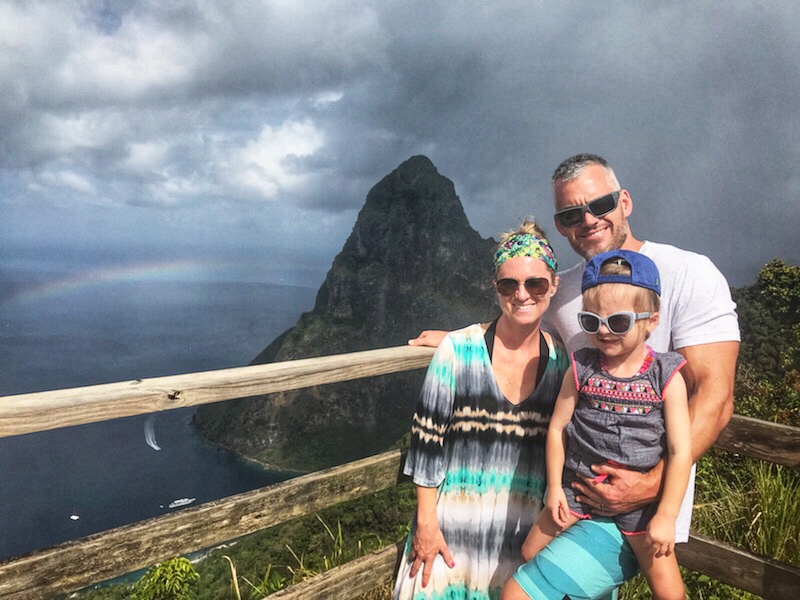 Location- Beach vs. Marina
Marigot Bay Resort can be found in a beautiful marina bay with magnificent superyachts to small luxury catamarans.
There is no shortage of jaw-dropping boats to look at here, especially at night when they're all lit up. During the holidays, we were lucky enough to see Bono's (lead singer of the band U2) yacht named Cyan.
If you're into boats and I mean some seriously impressive boats, you'll want to make Marigot Bay part of your St. Lucia stay. 
If a sandy white beach with terrific views is calling your name, Sugar Beach is well known for its impressive location between the Pitons.
The views are stunning, to say the least, and it's one of the few white sandy beaches you'll find in St. Lucia. When it comes to the beach, Sugar Beach cannot be beaten.
Comfortable beach chairs, plentiful palapa huts, and attentive service are just a couple of the beach amenities you'll find here.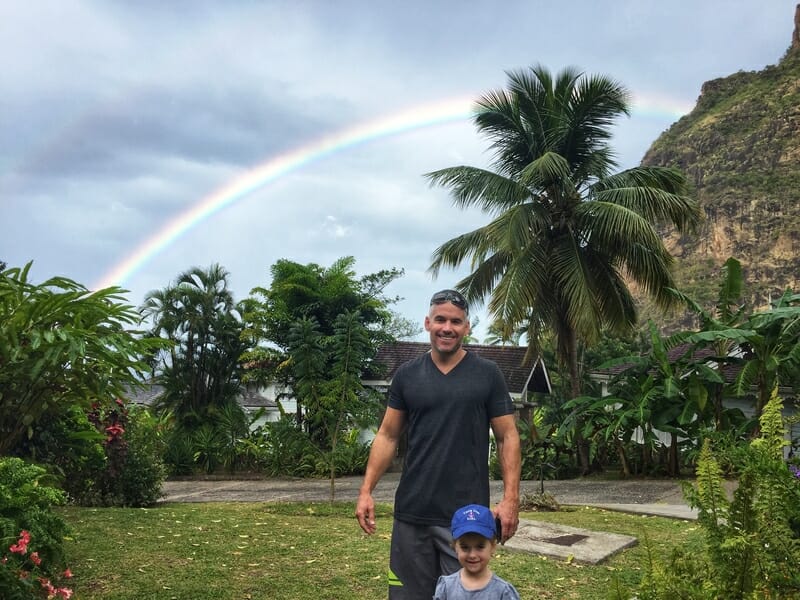 Marigot Bay has a small beach but in order to get there, you need to take a 1-minute boat ride. To put it bluntly, the beach is far from luxurious.
A staff member from the hotel will help you set up chairs, an umbrella, and a towel but in all honesty, the beach area is not a strength of Marigot Bay.
It's small and filled with locals hoping to sell you items. We gladly supported the locals on the first day but after a couple of days of this, it became repetitive. If staying at Marigot Bay, we highly recommend chartering a boat to Ti Kaye beach for the day.
Activities
Marigot Bay offers a complimentary hike with a guide. It's great exercise and the view of Marigot Bay is spectacular. Kayaking in the marina of Marigot Bay was preferred over stand up paddleboarding at Sugar Beach.
Being able to kayak close to the yachts was spectacular. But, water tubing between the pitons at Sugar Beach was a thrilling experience not to be missed. 
Food
The number one rated restaurant in all of St. Lucia, Masala Bay, is located within Marigot Bay marina. Once you try their Indian food, you'll understand why it's rated number one!
This is within walking distance from your suite as is a little ice cream shop and small grocery store. If staying at Marigot Bay for a lengthy period of time (more than 5 nights), we found the dining options to be limited.
Having stayed at Sugar Beach for a week, we found the dining options to be plentiful. We recommend taking a 15-20 minute drive from Sugar Beach to the Boucan restaurant at Hotel Chocolat.
The view prior to sunset is astonishing. Be sure to order the chocolate lava cake for dessert.
Kids Clubs
In regards to the kids clubs, our almost 4-year-old spent hours at the Sugar Beach kids club but had little interest in the Marigot Bay one.
Perhaps this is only because we started our trip at Marigot Bay and ended at Sugar Beach- swimming was the priority for the first 5 days! 
Hotel Rooms
Our suite at Marigot Bay had a kitchen as well as a washer and dryer. This was perfect considering our stay in St. Lucia was 12 nights long.
The balcony was a favorite spot. The rooms at Sugar Beach have private pools and eye-popping views.
The only negative regarding the rooms at Sugar Beach is the lack of accessibility to them- you need to take little buggies around the property.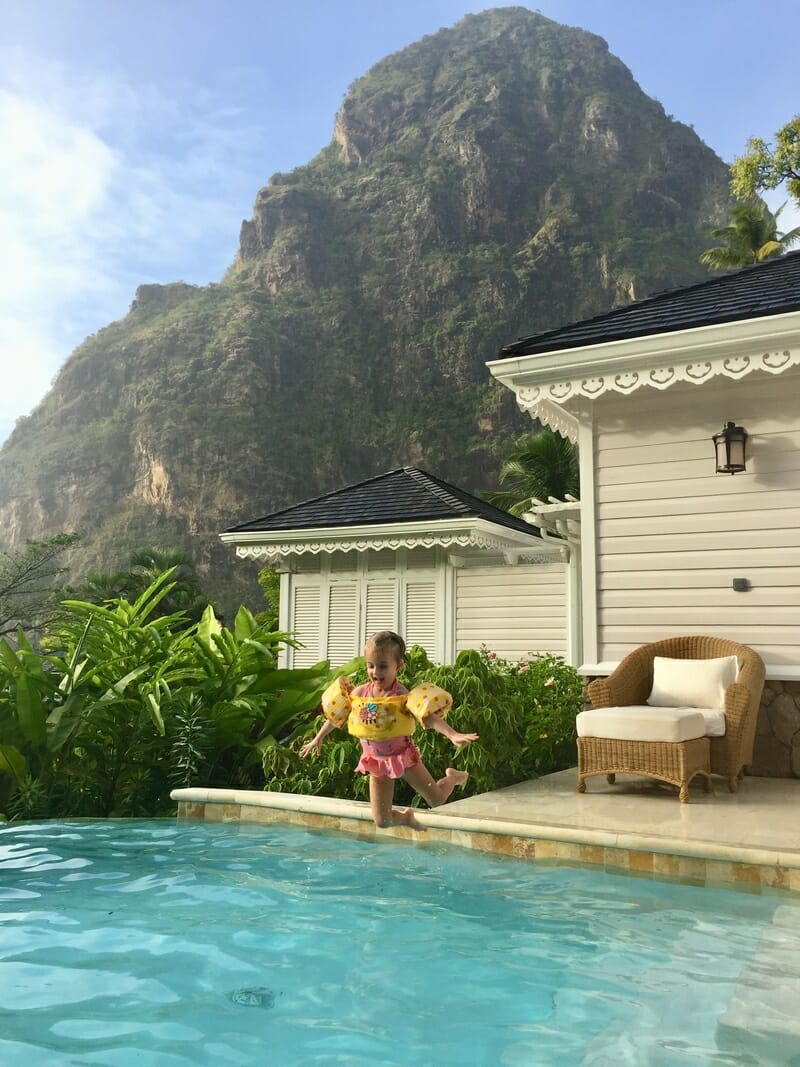 Both hotels have an outstanding level of service and guest satisfaction. On our last day at Marigot Bay, they sent us off with all of our daughter's favorite foods.
So the final question is, how do you decide where to stay? Take our advice and try both during your stay in St. Lucia! They're completely different experiences and will not disappoint. 
Guest Post Author: Jill O'Leary is always on the hunt for luxury family-friendly resorts. She travels often with her husband and young daughter. You can find her luxury family-friendly travel blog at Always Somewhere Better. Just when she thinks she's found the best, there's "always somewhere better."