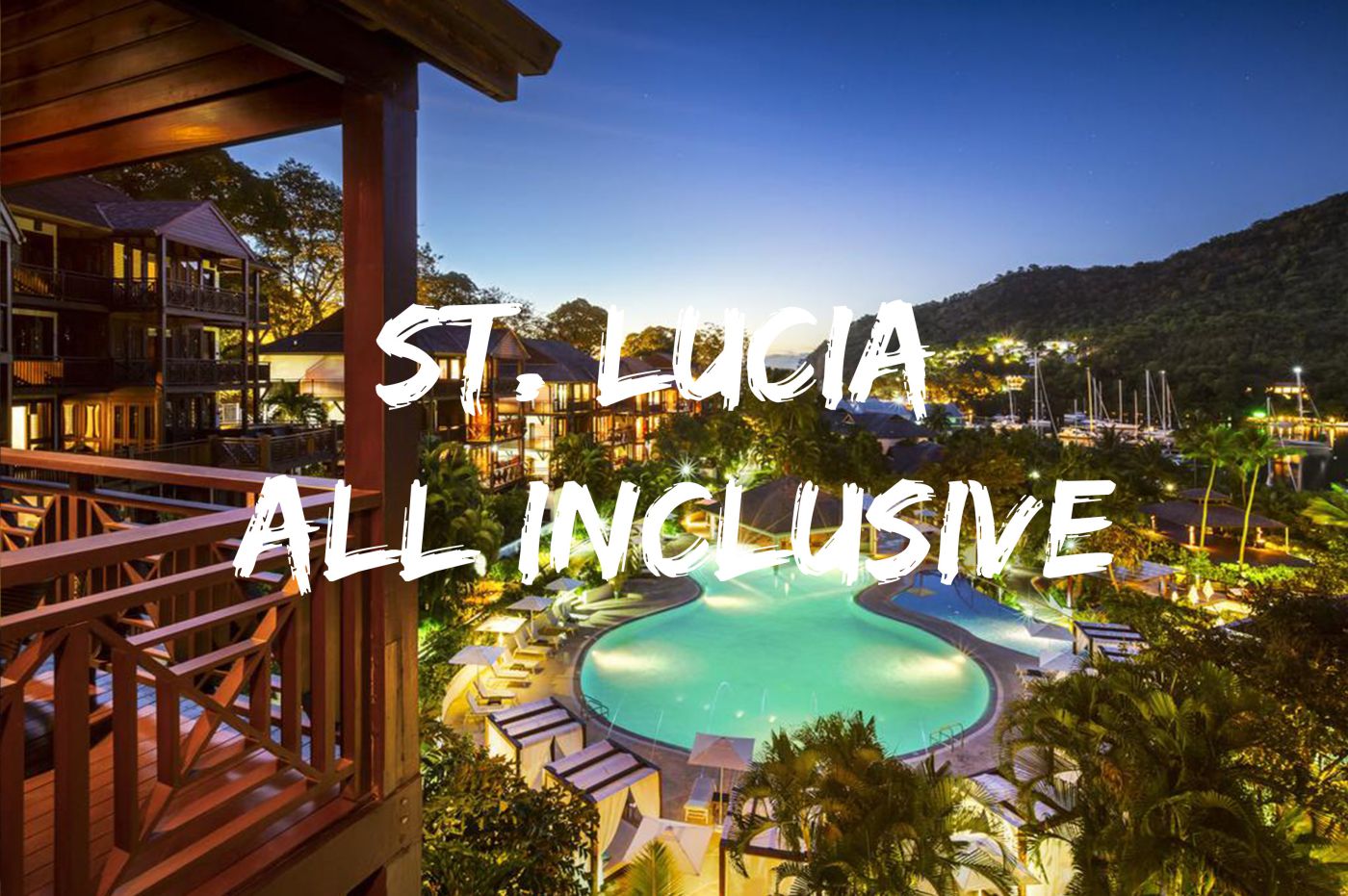 NOTE
In St. Lucia, the wall outlets used at various places of accommodation varies, but the primarily used standard is British (220v) outlets.
If you're coming from the US you might not be able to plug your devices to charge without an adapter.
The same goes if you are coming from the UK you might also have difficulty getting charging spots since some lodging areas use US (120v) outlets.
It's best to be on the safe side and travel with a universal adapter. You can't simply purchase these at the airport like other countries. We recommend the one below.
NORTH OF ST. LUCIA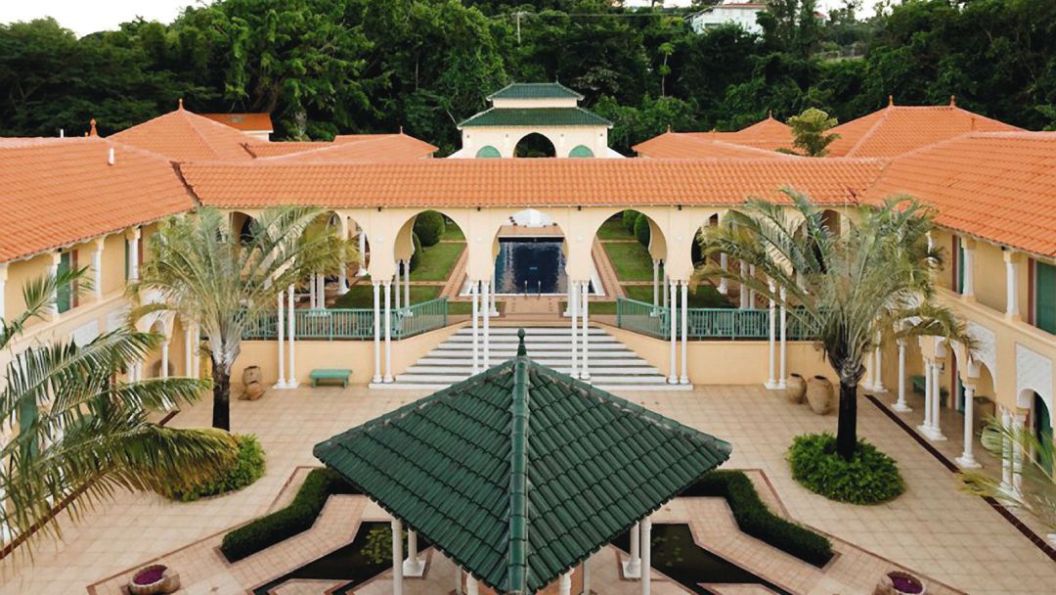 Location: Cariblue Beach, Cap Estate
Ideal: Adults; Children 16+
Price Range: US$1,000 – $2,000 PN
What they do best
Ever found a place that offers so much that you don't know where to start? Well, that's The Body Holiday! Their motto, "Give us your body for a week and we will give you back your mind" is an understatement.
Located in the northernmost tip of the island, this beachfront sanctuary of health and wellness sits secluded, offering views of Pigeon Point and calm Caribbean waters.
At this wellness centre, it's all about ensuring that your body, mind, and soul leaves St. Lucia feeling peaceful, rejuvenated & well taken care of.
Here, it's more than just "butler service" or pre-scheduled activities.
With over 50 land & water activities available that will help put your body at ease while strengthening it to a personalized food menu to even learning Ayurvedic recipes or even a Yoga retreat, The BodyHoliday outdoes "all-inclusive".
Did we mention that you can personalize your holiday there to suit your interest? That, among many other reasons, is why The Body Holiday is at the top of our list.
Some Exclusive Features:
BodyScience & Skin Clinic
Meditation Temple, a small sanctuary sitting in the middle of a pond surrounded by greenery where you can take the time to reflect or simply indulge in the tranquility of nature & your own breath
50-minute inclusive spa treatment per day with over 170 body treatments including Ayurvedic treatments, Thalasso Therapy (seaweed treatment) & Sinus Treatment all geared at restoring the body to vitality
5 restaurants using produce from their "organic garden" including a Wine Salon & a Farm to Table Experience
 Retreats & themed months
 "The Pillow Menu" – different pillow options for your comfortability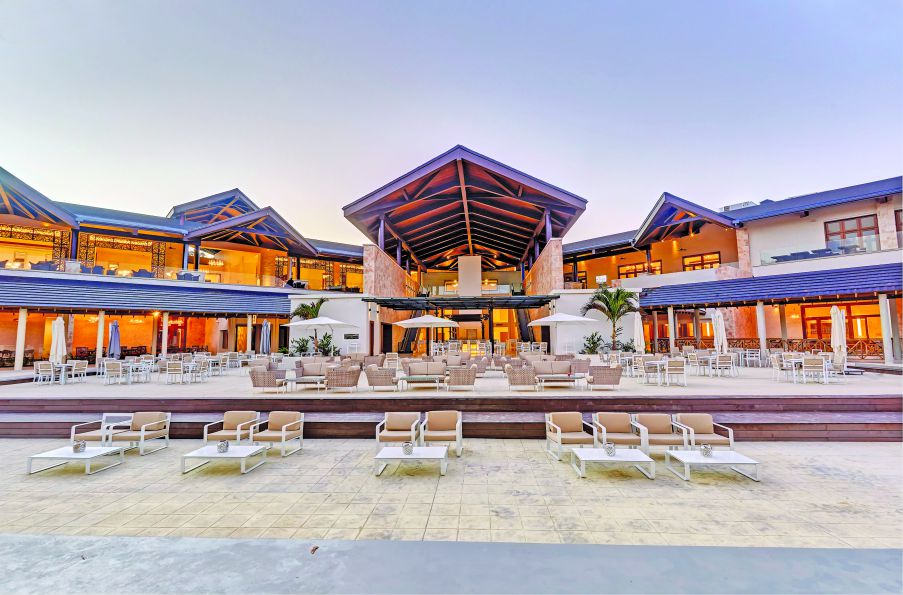 Location: Smugglers Cove Drive, Cap Estate
Ideal: Singles, Family & Couples
Price Range: US$400 – $1,500 PN
What they do best:
With 3 options of how you'd like to spend your vacation, it's no wonder that Royalton St. Lucia has become the "go-to" for locals & visitors.
The Royalton St. Lucia was birthed out of a chain of the already established Caribbean All-Inclusive Royalton Luxury Resorts with hotels in Cuba, Dominican Republic, Jamaica & Mexico.
All guests are greeted by the most glorious site of the Caribbean Sea – so much so you may forget that you have to check in first!
Clean & elegant furnishings, open spaces, and warm staff invite you further in to have an experience that will have you wanting to visit their other resorts.
Choose to stay at the Resort, Diamond Club – premium service & amenities or at Hideaway that caters only to adults. Make more precious memories by indulging in one of their many unique packages.
We haven't forgotten the foodies! Most impressive is their International Buffet that offers local, Italian, Spanish, Japanese, French cuisine & more!
Some Exclusive Features:
Kids' Adventure program – provide supervised educational activities
Diamond Club service for those looking for a certain "Je Ne Sais Quoi" type of experience where you're treated like royalty and gain exclusive access to certain perks. These include welcome hors d'oeuvres & snacks awaiting you in your own special check-in lounge, premium drinks, butler service, private beach & pool area with waiters standing by.
Water & Land Sports
24 Hr Room & Concierge Services
7 International Restaurants & 10 bars including an International Buffet (so many cultural options you may get overwhelmed!)
Royalton Signature Handcrafted DreamBed™designed exclusively for Blue Diamond Resorts. They're handcrafted beds with a hypoallergenic quilted mattress cover formulated to relieve pressure from the body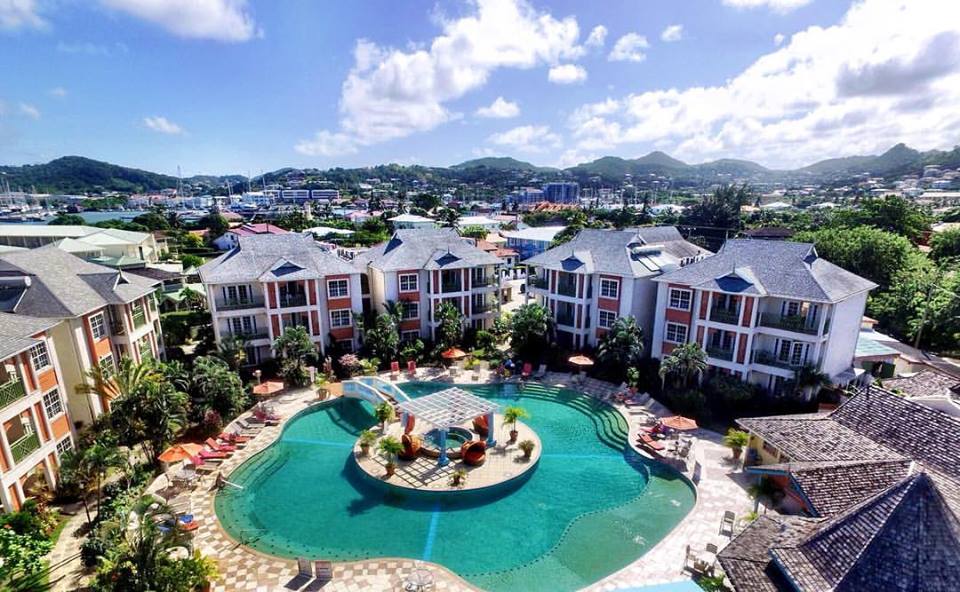 Location: Rodney Bay Area
Ideal: Singles, Family & Couples
Price Range:
Bay Gardens Inn & Hotel – US$175 – $250 PN
Bay Gardens Marina Haven – US$ 185 -$355 PN
Bay Gardens Resort – US $300 – $ 1,000 PN
What they do best:
What's unique about the locally owned and operated Bay Gardens chain is that guest have a choice of 4 locations to stay at that suit their specific need or want.
If you're looking to lounge on a 2-mile long beach or have a go at the water park and family budget friendly, then Bay Gardens Resort.
Less noise & people? More intimacy? A small gathering? Bay Gardens Hotel.
A short stay or business trip? Bay Gardens Inn.
Want to be closer to the Marina & other more northern attractions yet not too far from the Rodney Bay scene? That's even easier – Bay Gardens Marina Haven.
One aspect that they all have in common is their tropical ambiance coupled with Caribbean-French, Georgian colonial style buildings.
We are in the Caribbean after all. There's a reason why they've won multiple awards from TripAdvisor and other notable travel companies, including its latest, the Americas Award 2017, Luxury Beach Resort of the Year.
 Some Exclusive Features:
Award Winning Restaurants
Motorized & Non-motorized sports
Complimentary shuttle service between properties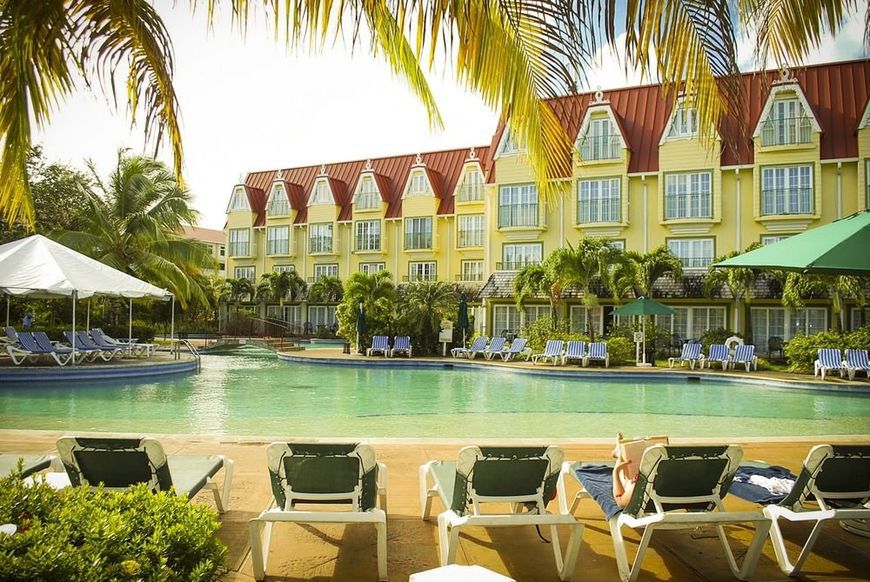 Location: Reduit Beach Avenue, Rodney Bay
Ideal: Singles, Family & Couples
Price Range: From US $200 PN
What they do best:
What many admire about Coco Palm is its witty mixture of feng shui elements and its retainment of St. Lucia's French Creole culture through its architecture and design.
Though situated in the touristic center of Rodney Bay, once within the hotels' walls, it's a completely different world.
With over 10 years of awards, including Trip Advisor's Traveler's Choice & Best Value for Money, this boutique hotel caters to those who want an extremely personal touch and interaction with guests and employees.
PS. The food at its Ti Banane Restaurant is delectable!
Some Exclusive Features:
Multilingual Staff
Swim Up Rooms
Touch Tranquility Spa
2+ Conference Centres to cater to any type of event
Location: Bonaire Estate, Marisule
Ideal: Couples
Price Range: US$299 – $588 PN
What they do best:
If you're one who fancies seclusion and staff paying extreme attention to detail in ensuring that your every need is catered to, then Calabash Cove will exceed your expectation.
This hideaway showcases a unique side of the Caribbean Sea & St. Lucia. Here it's all about creating a romantic and old-fashioned environment where couples can have that intimate time together without all the noise!
At Calabash Cove it's never forced which is why they've won the Trip Advisor Certificate of Excellence from 2012-2018. Need we say more?
Some Exclusive Features:
Private plunge pools & Swim-up suites
Each room with jacuzzi
Room service
Helicopter transfers
CENTRAL ST. LUCIA

Location: Choc Bay, Castries
Ideal: Families & Couples
Price Range: US$200 – $500 PN
What they do best: 
Not everyone is looking for a sophisticated or over the top hotel. Some of us simply want to have casual fun in a tropical paradise – and that's exactly what St. James's envisioned!
For them, it's about combining comfort with the tropics (which is why you'll see tones of orange and aquas around the place) to create a playful and carefree environment for the whole family!
I mean, having won Trip Advisors Hall of Fame – Certificate of Excellence 2018 does say something… no?
 Some Exclusive Features:
Kids Club – activities include arts & crafts, sports & cooking classes
Babysitting Services & Evening Supervision
Pool Slides & Private Adult-Only pool
Free Wedding Package – plan on getting married at St. James & staying for 7+ nights? Well book a Beachfront room or higher & receive the Classic Wedding Package for free!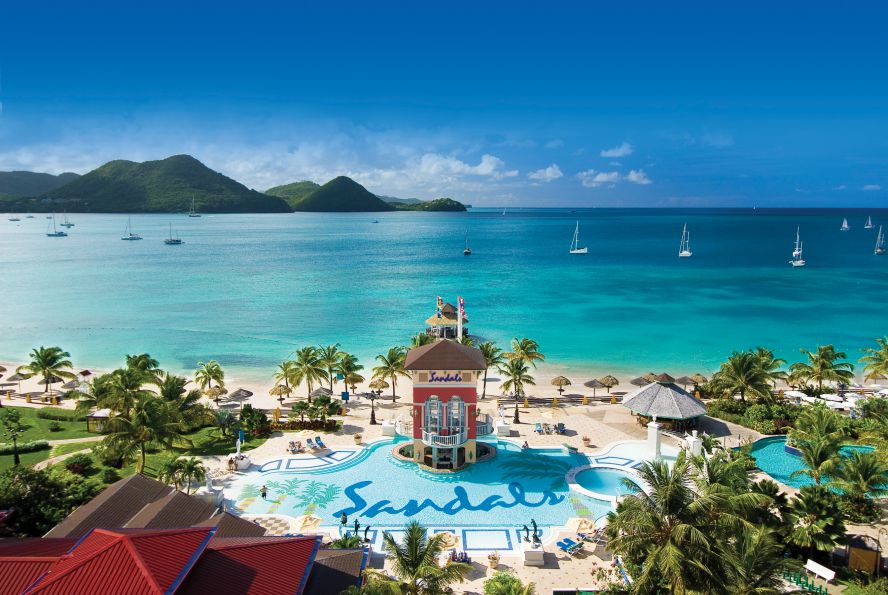 Location: Pigeon Point, Choc & La Toc
Ideal: Couples Only
Price Range: From US$208 PN
What they do best:
Here is where grandeur meets this small island. At Sandals, it's all about complete relaxation and allowing oneself to be taken care of in every aspect.
Think of…luxury, quality, five-star & high-end, from the décor to the exquisite cuisine. It's a "once in a lifetime experience" for couples, especially honeymooners.
We all like options & here you have 3 Sandals Resorts! Stay at The Grande that sits between both the Caribbean & Atlantic Sea; Halcyon if you're looking for extreme charm or Regency La Toc if you fancy golf!
Whichever you decide, returning home would be the last thing on your mind.
Some Exclusive Features:
Stay at 1, Play at 3 Program – you get access to enjoy the amenities at the other 2 resorts
Free transfers between the resorts
Two golf courses & complimentary green fees
Over the Water Villas
Butler Services
Unlimited water sports including snorkeling, scuba diving, windsurfing, waterskiing
Free Wedding Package – Any couple staying 3 nights or more receives a free
wedding package. That means that certain aspects of the ceremony, reception &
honeymoon are completely free! Even the cake!
Total, 27 international restaurants, 21 bars & 11 pools & whirlpools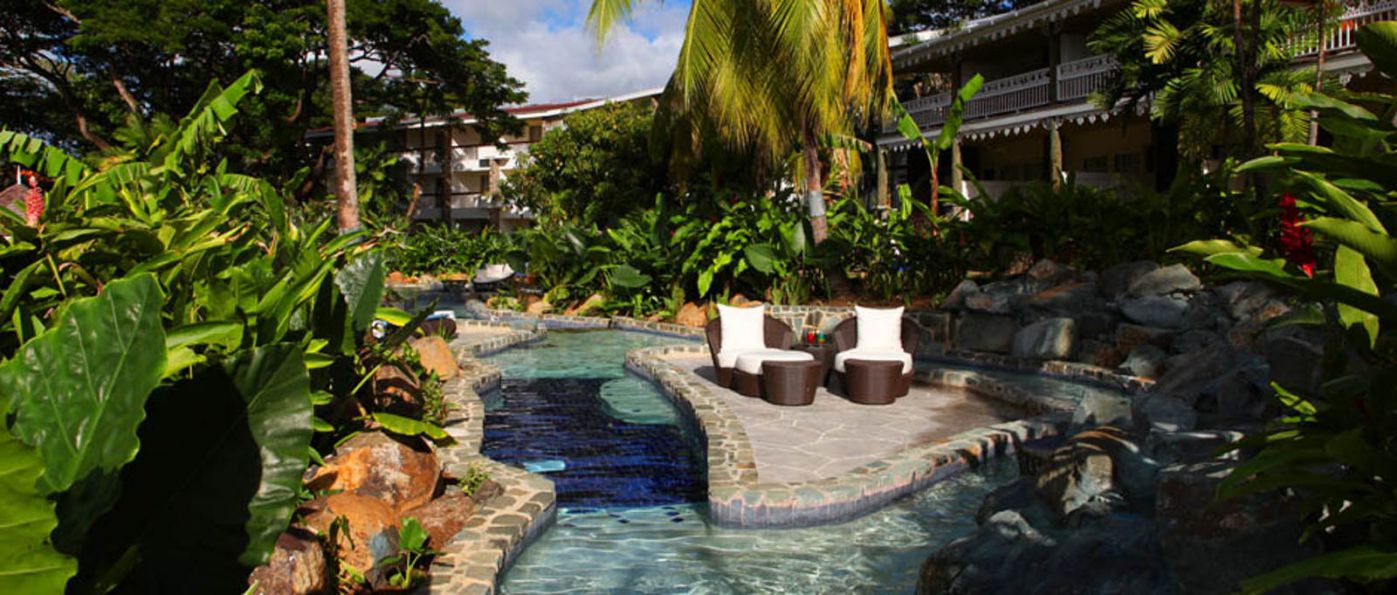 Location: Malabar Beach, Vigie, Castries
Ideal: Couples
Price Range: US$880 – $1464 PN
What they do best:
Sometimes one needs to "steal some time" with their partner at a retreat tucked away between tropical and lush vegetation. How does having a beach all to yourself sound?
No no…how about going on a Rendezvous? Here's a better one – How about spending a few nights at Rendezvous creating some memories all on your own time?
No interference, demands or distractions. Need a little help stirring up the romance and holiday? Well, ever heard of a "Stolen Time" specialist?
Neither had we, but at this boutique hotel, they make it their motto in ensuring that everything is suited to creating the ultimate couples' hideaway – here, you make time.
Some Exclusive Features:
Secluded 2-mile beach
Plan your stay with their "Stolen Time" specialist with whom you can pre-plan your utopian getaway & all the Stolen Time Moments you hope to create.
Stolen Moments Experiences – suggestions of dates such as Wine 101 & Stars & a Movie
TV-free rooms. Why? Here it's all about "making" time for you & your significant other, getting rid of distractions & reconnecting
PADI certified Scuba Centre
Offers Pilates & T'ai Chi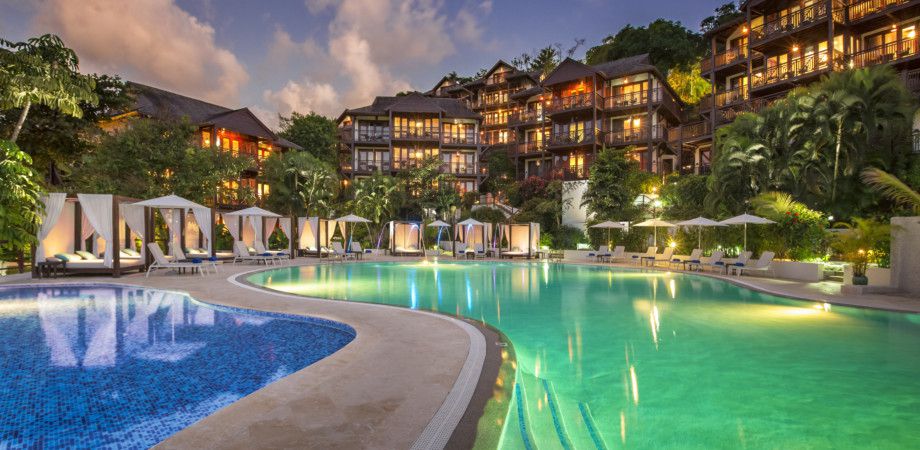 Location: Marigot Bay
Ideal: Singles, Family & Couples
Price Range: US$400 – $1,000 PN
What they do best:
Luxurious, tropical & nautical are the words we'd use to describe Marigot Bay Resort. To add to its charm and Caribbean flair, its located in St. Lucia's most beautiful bay – Marigot Bay.
With its shuttered windows and doors, its where sailing, boat and yachts enthusiasts can come and enjoy the best of both worlds – land & sea.
Spend a night or 2 and discover how they've snatched the World Luxury Hotels Award 2017 and Preferred Family Certified among a few. Come have a Marigot Bay Experience!
Some Exclusive Features:
2 Infinity pools
Rooms, Suites & Penthouse
Your own Personal Assistant
Kid Activity Program
A range of experiences to choose from including scuba diving, river kayaking, rum tasting
In-Room Dining
SOUTH OF ST. LUCIA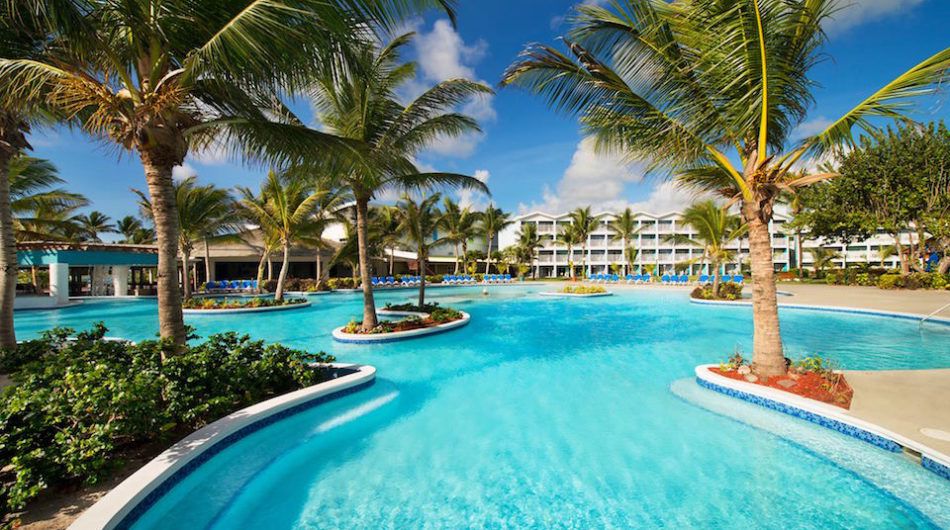 Location: Vieux Fort
Ideal: Singles, Family & Couples
Price Range: US $550 – $1,000 PN; 59 PN p/child (prices vary based on month)
Coconut Bay Resort is one of the longest run premium all-inclusive family resorts in St. Lucia.
It's a place where the entire family can come and each have their own space to do as they like because of the vast array of amenities and activities.
Children (and adults) love the waterpark, Cocoland, which happens to be the island's largest in-resort waterpark.
Coconut Bay has taken it a step further and created a section just for the adults – Harmony Wing – where they have their own pools, bar and oceanfront spa.
It's called "Coconut Bay" because of the many coconut trees found in the Vieux Fort area, especially where the hotel is situated.
Be prepared to be greeted by some of the tallest coconut trees you'll ever see as you cruise through their welcome driveway!
Some Exclusive Features:
Cocoland Kidz Klub – Here the children will receive a CocoPack that includes a backpack, water bottle, t-shirt & hat. What's even more impressive is that they've created a program called SCOUTS – Seeing, Crafting, Observing, Understandings, Tasting St. Lucia – in which children will have the opportunity to indulge in activities that teach them about St. Lucia. They even have a "Playful Universe" equipped with a pirate ship, mini rock wall & zipline. You might even consider spending a day there yourself!
9 restaurants, 7 bars, 5 pools
Lazy River
Themed Dinner Nights
Coco Corral – St. Lucia's only hotel petting zoo
Paintball Facility
Land & Watersports including Kitesurfing
Recommended: "What to Pack for A Trip to St. Lucia" »