Did you catch that cool ring around the sun? It's called a Sun Halo.
According to weather.com:
A mix of chemistry, physics and geometry are the main components for sun halos.

Recall that the atmosphere is a mix of gases, including oxygen, nitrogen and water vapor. At high enough altitudes in the sky, the water vapor condenses and then freezes into ice crystals. As sunlight passes through the ice crystals, the geometry of the crystals cause the light to refract, similar to what happens when light passes through a prism.
We took the liberty of curating some of these Sun Halo sightings, have a look at them below!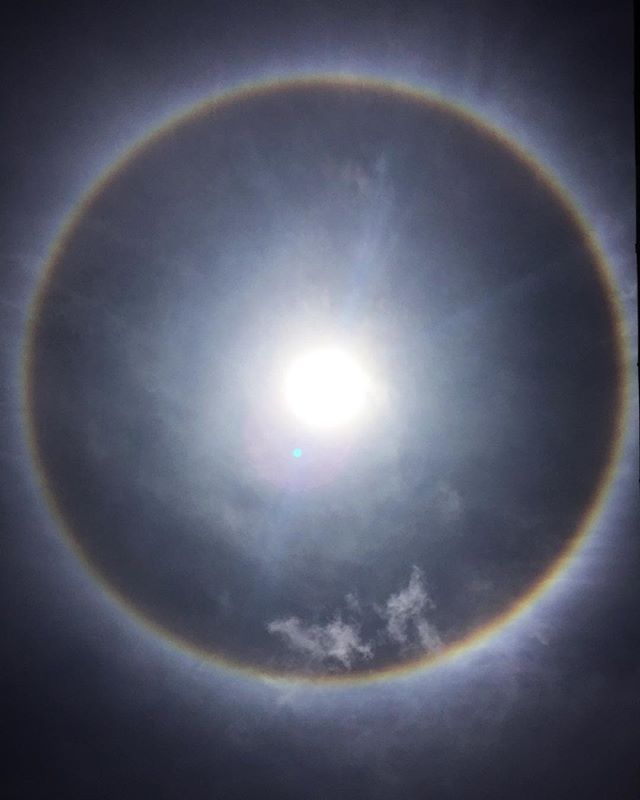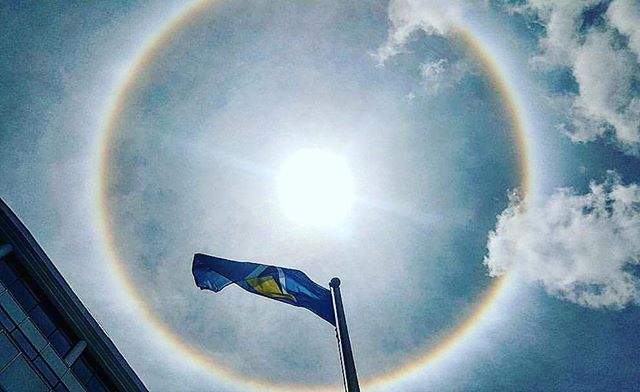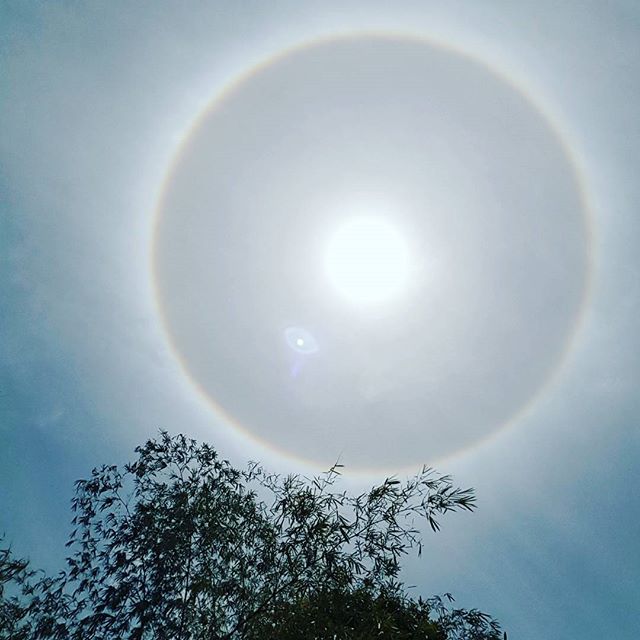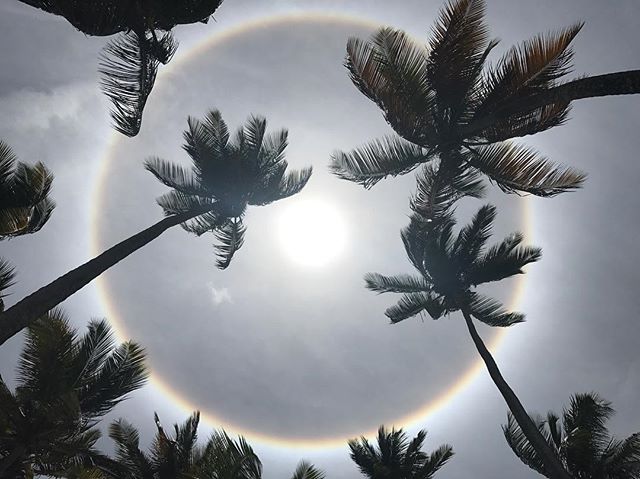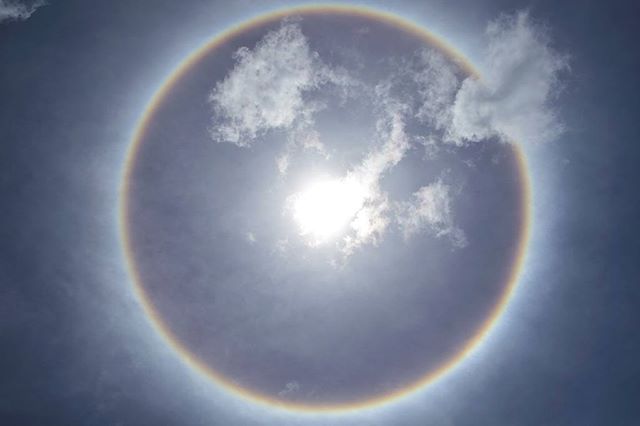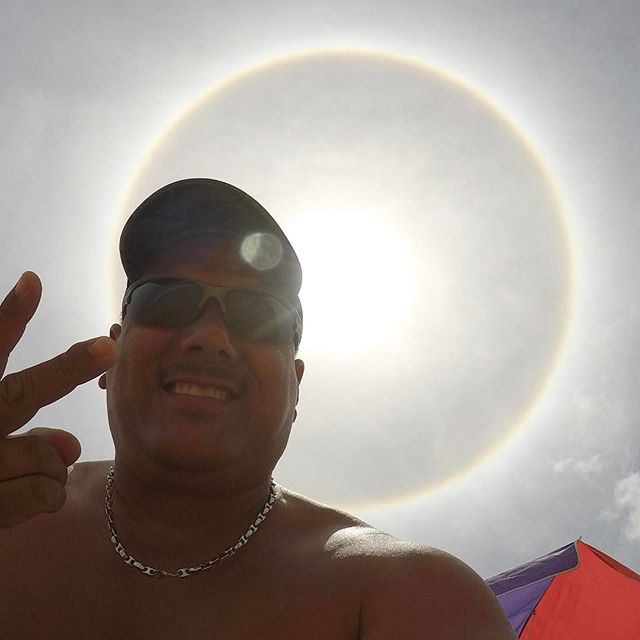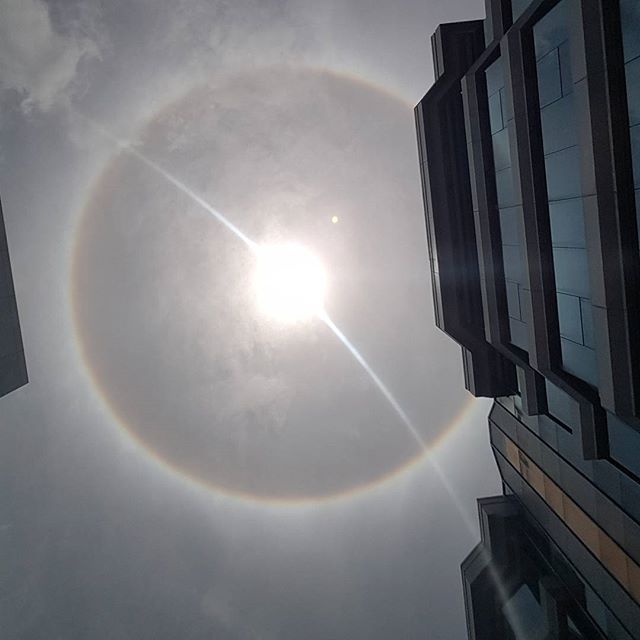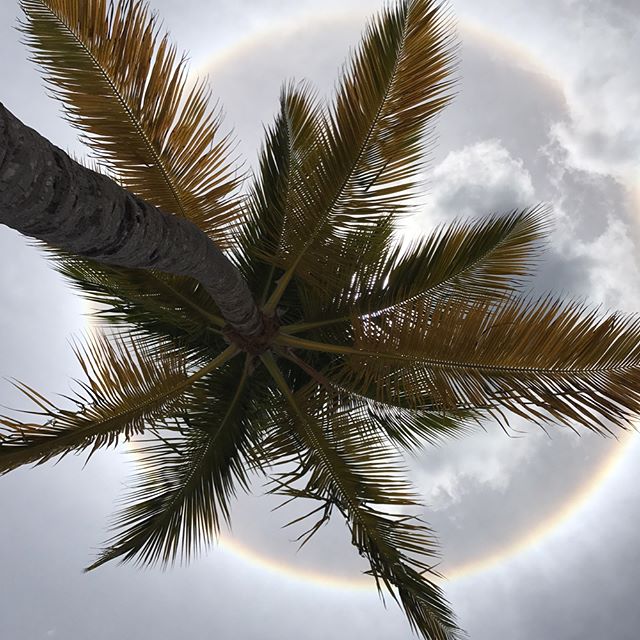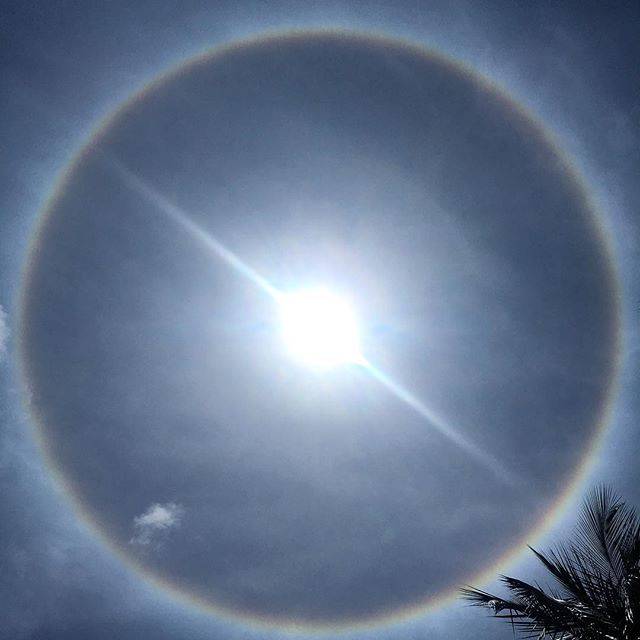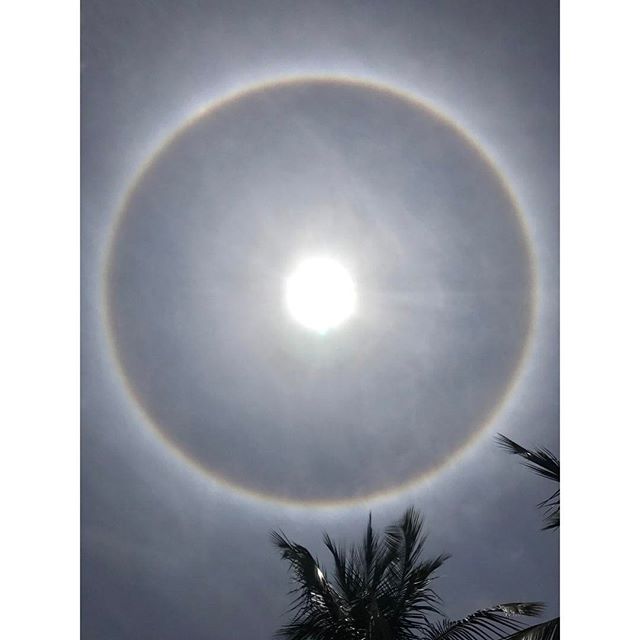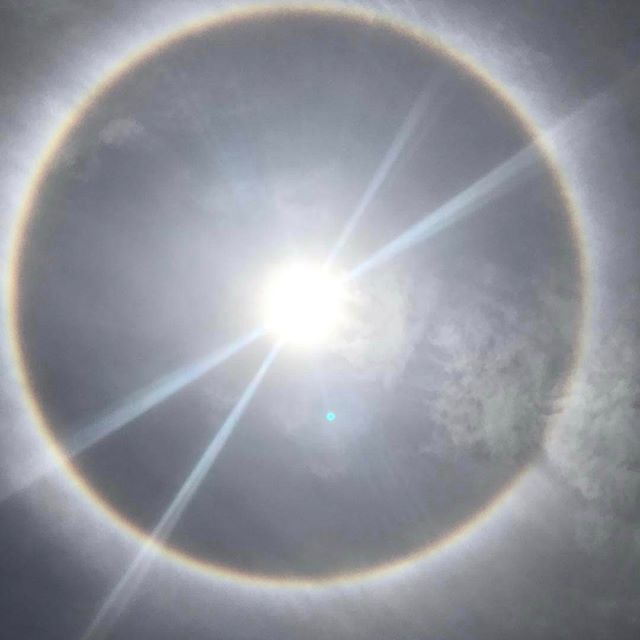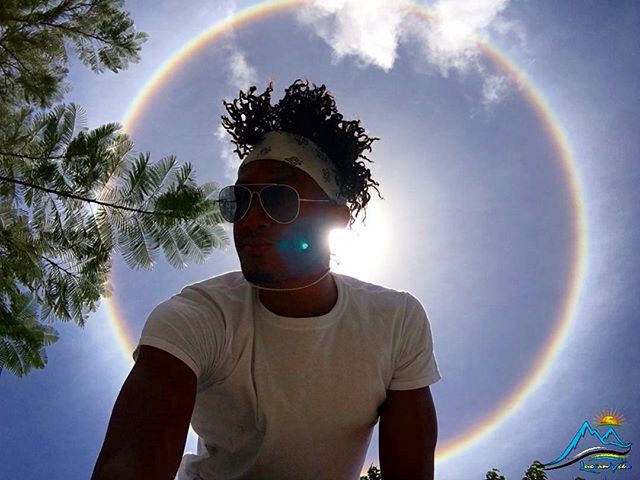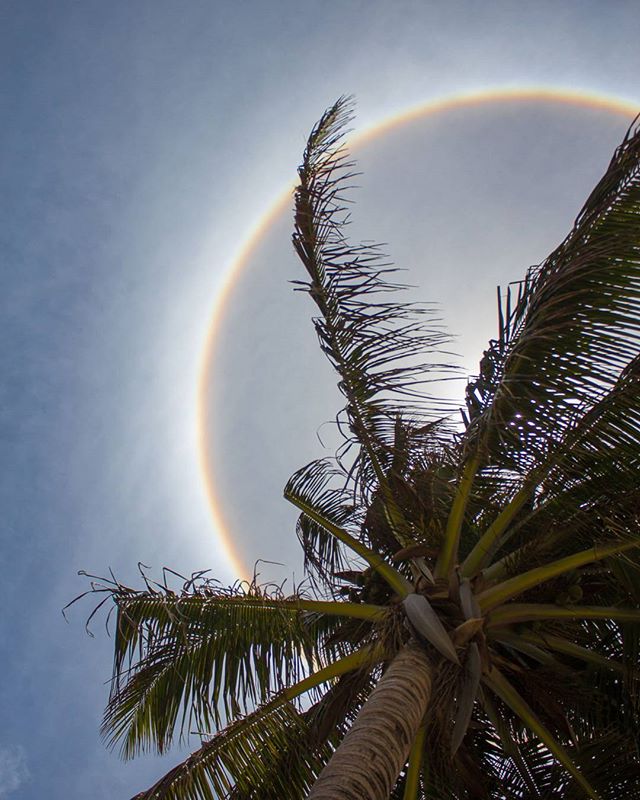 What do you think? Let us know if you've ever seen this phenomenon with your own eyes!