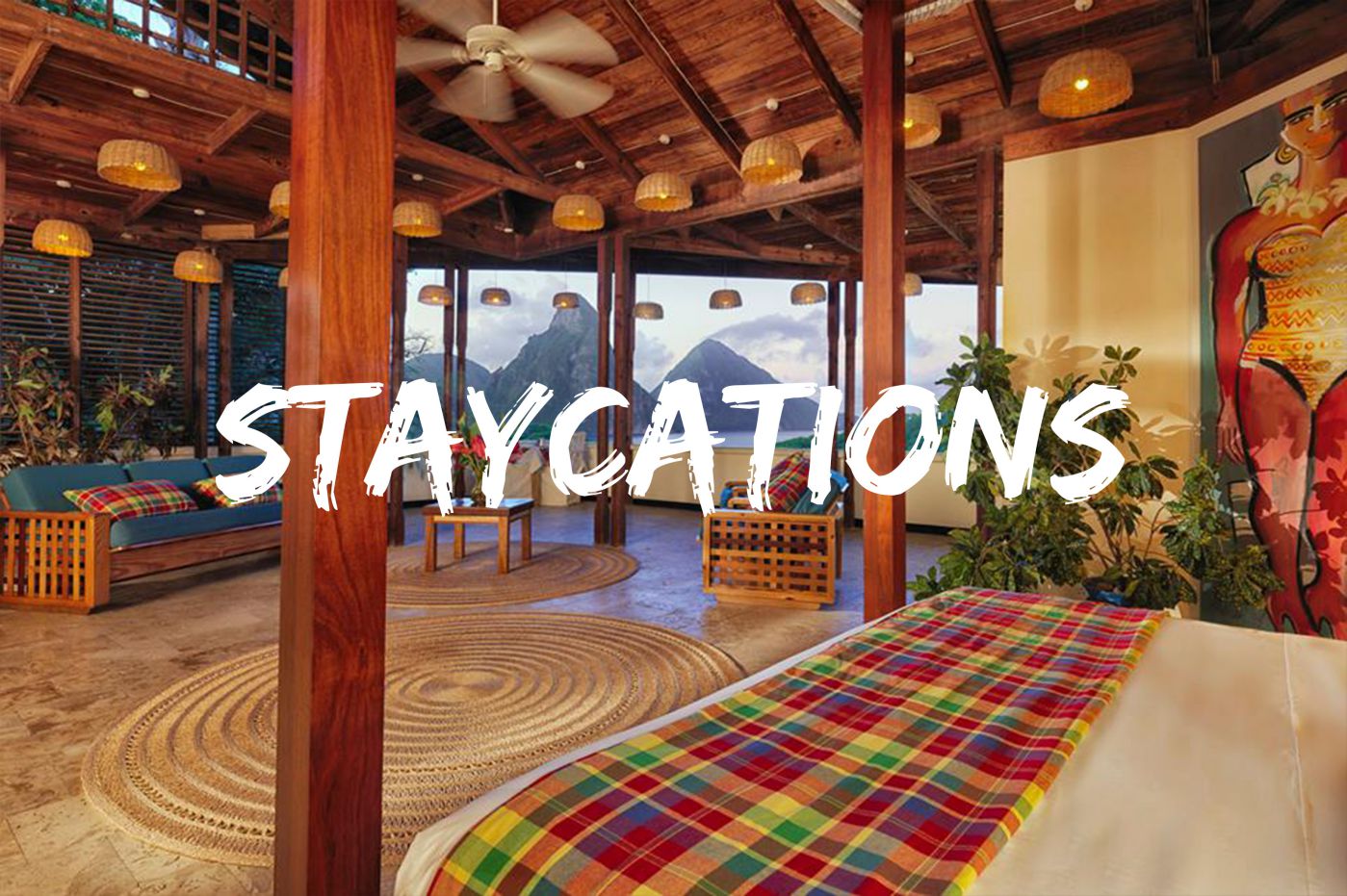 With the stresses of everyday life, vacations have become more necessary than ever. International travel has become increasingly popular, and bucket lists now include visiting cities like Paris, Santorini and Marrakech.
Although these are great destinations, international travel can be very expensive and spending tons of money for a short vacation isn't always ideal.
The solution to this is actually where in St. Lucia. Why not take a staycation?
The concept of staycations have existed for many years now. Staying on island for vacations have become a favourite of many St. Lucians.
From 1 night stays, to weekend getaways, holidaying close to home is a normal part of local life.
Most staycation offers are during the high season, but there's still plenty of time to plan. Here's a list of some of the best staycation packages on offer.
---
All rates are accurate at time of posting, we will continue updating this list with more staycation options from around the island as they become available to us.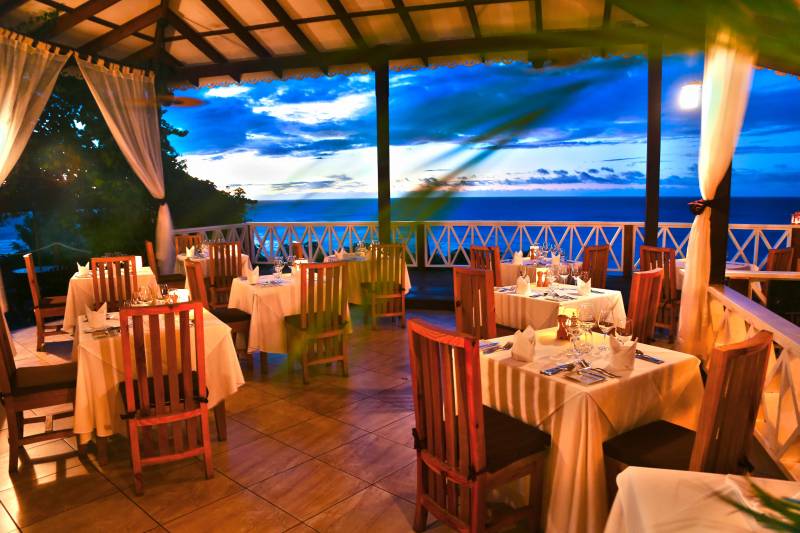 Ti Kaye Resort & Spa Staycation 2018
This adults only hotel along the Anse Cochon Beach in Anse La Raye is offering 2 amazing staycation packages.
The Room + Breakfast package includes accommodation, breakfast, free kayaks, paddle boards and snorkeling gear. It also includes 50% off spa treatments at the hotel's facilities, the Kai Koko Spa. This package costs US$120 per couple nightly.
The Meals Inclusive package costs US$240 per couple nightly and includes the same benefits as the Room + Breakfast package, with the added benefits of lunch, and dinner with a glass of wine. Drinks are not included in this package and come at an extra cost.
Local bookings should be made at least 7 days prior to the dates that you plan to stay. Taxes are included in the listed price. Remember to walk with your national ID card, otherwise standard room rates will be charged.
Call 758-456-8101 for more information and to make bookings.

Windjammer Landing
Windjammer Landing at Labrelotte Bay is a popular spot for St. Lucians whether it's for lunch, the beach or staying over. Their Just for Locals packages continues until mid-December.
Windjammer Landing describes their packages as a way for 'locals to embark on a St. Lucian vacation close to home', and stay a night or two at a reasonable rate.
The Bed and Breakfast package offers a stay at one of the hotel's seaside rooms and an à la carte breakfast menu at the daily morning buffet. This package costs US$75 per night for adults/teens and US$40 per night for children under 13.
The Bed and All-Inclusive package covers all dining at the hotel, including snacks and both alcoholic and non-alcoholic drinks at the hotel's six(6) restaurants and four(4) bars. This offer is inclusive of room service.
Since there are more benefits, this package costs US$150 per night for adults, US$100 per teen (13-17) and US$50 per child under 13.
Bookings for these packages cannot be made online, but rather at 758-456-9000. Rates are subject to a 10% service charge and 10% VAT charge. A valid driver's license must be presented upon check in.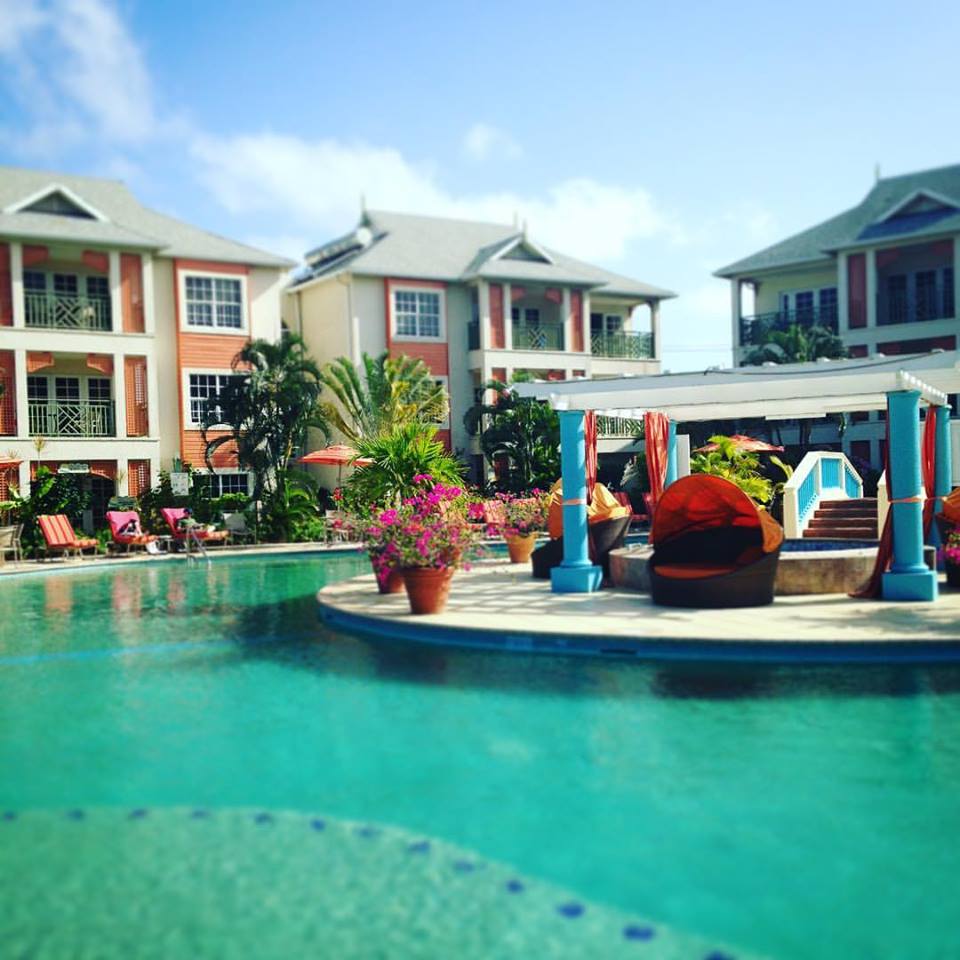 Bay Gardens Resorts
Bay Gardens Resorts are known to have some of the best staycation packages on island. Now with 4 locations, it's one of the best places to vacation close to home.
When booking one of their packages, you're promised delicious island cuisine, lush gardens and all the amenities of the properties. Each property offers 3 packages: The Breakfast Experience, M.A.P Experience (Breakfast and Dinner) and All Inclusive Experience.
The rate per package varies on the location. The Breakfast Experience Package ranges from EC$240.30 per 2, per night at the Marina Haven, to EC$456.30 at the Bay Gardens Resort & Spa.
The M.A.P Experience ranges from EC$469.80 per 2, per night at the Marina Haven to EC$739.80 at Bay Gardens Resort & Spa. The All Inclusive Experience is not available at Marina Haven, but costs EC$618.30 per 2, per night at the Bay Gardens Inn, to EC$915.30 at the Bay Gardens Resort & Spa.
For more information, visit the hotel's staycation page, or call 758 457 8006/8007.
Anse Chastanet & Jade Mountain
An easily recognizable location in the town of Soufriere, Anse Chastanet and Jade Mountain are favourite spots for celebrities. That doesn't mean that it's not accessible to locals, despite the fact that it is a lesser known staycation destination.
These two hotels were designed in such a way that the natural beauty of Soufriere is seamlessly incorporated into your stay. St. Lucian residents and nationals can take advantage of 50% off the standard rate.
The Anse Chastanet daily rate per person is USD$135. This is based on double occupancy and includes a Superior room, all meals, taxes and service costs. The daily rate based on single occupancy is USD$205 and offers the same amenities.
At Jade Mountain, you can enjoy it's luxurious services from USD$225 to USD$585 daily. For USD$225 per person based on double occupancy, you can enjoy all meals, a Sky Jacuzzi Suite with all taxes and service costs included. Single occupancy for the same amenities is at a rate of USD$360 daily.
You also have the choice of an Infinity Pool Sanctuary, with all meals and taxes included for USD$350 per person daily for double occupancy, and USD$585 daily, based on single occupancy.
For more information and bookings, you may call 758-459-6100. Reservations are subject to availability, and local ID must be presented upon arrival.
---
Taking a break from your everyday routine isn't as hard as it seems, and doesn't mean spending thousands to catch a flight. This is only a short list of staycation options, but are some of those that offer the best amenities.
Let us know which appeal to you most
Recommended: "5 Best Beaches in the South of St. Lucia" »