World Travel Awards

– Caribbean's Leading Honeymoon Destination 2018

The Best Places to Elope in the Caribbean

#8 Best Beach Honeymoon Destinations

Best Romantic Getaway –

Business Insider

And

more

…
Not convinced that you should have a wedding in St. Lucia?
If that hasn't pushed you to a "yes" yet (and if it has!) then let us share with you 5 breathtaking locations in St. Lucia, where you'd want to say "I do" to that special person.
Your destination or local wedding in St. Lucia will certainly be one for the books so much so that even your guests may start thinking about getting married or renewing their vows in St. Lucia!
We know that when planning a wedding, you already have a concept and feel in mind that you'd like to capture. So we've done the groundwork for you and found you venues we know will make you rush to the altar. 
The options span across the island so you're not bound to one scenery or location.
NOTE
In St. Lucia, the wall outlets used at various places of accommodation varies, but the primarily used standard is British (220v) outlets.
If you're coming from the US you might not be able to plug your devices to charge without an adapter.
The same goes if you are coming from the UK you might also have difficulty getting charging spots since some lodging areas use US (120v) outlets.
It's best to be on the safe side and travel with a universal adapter. You can't simply purchase these at the airport like other countries. We recommend the one below.
NORTH OF ST. LUCIA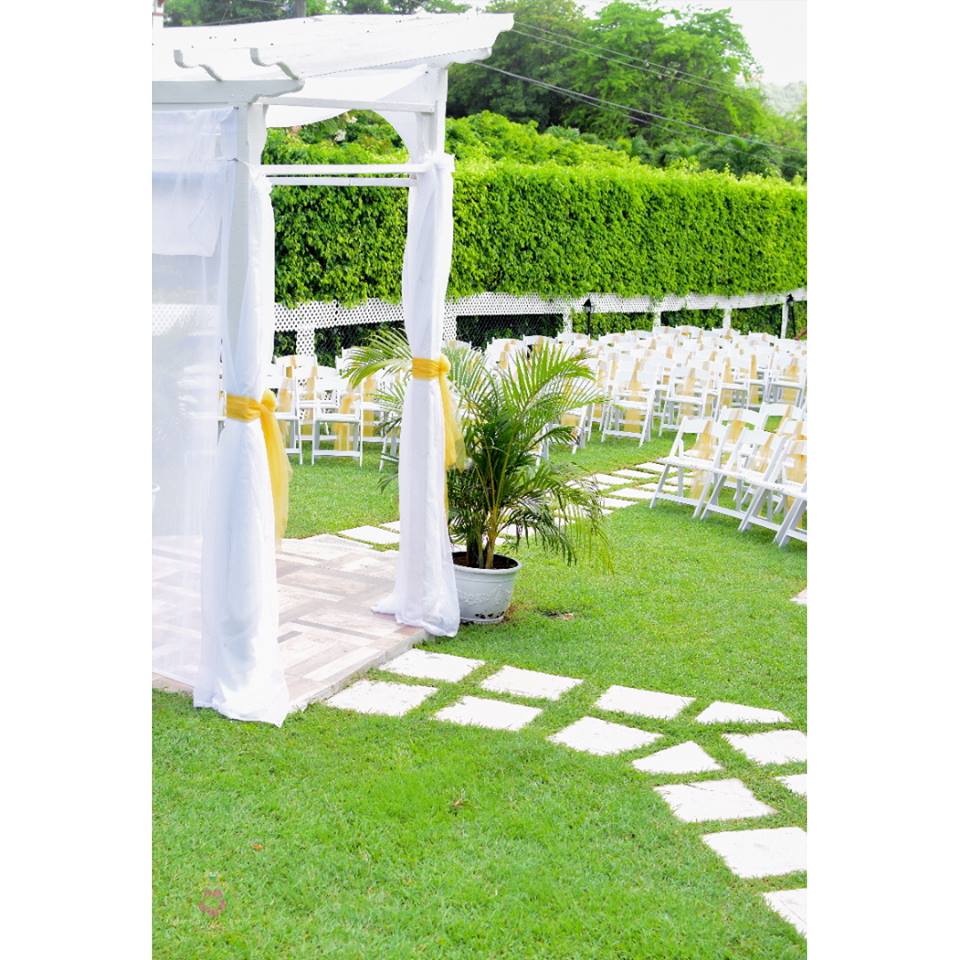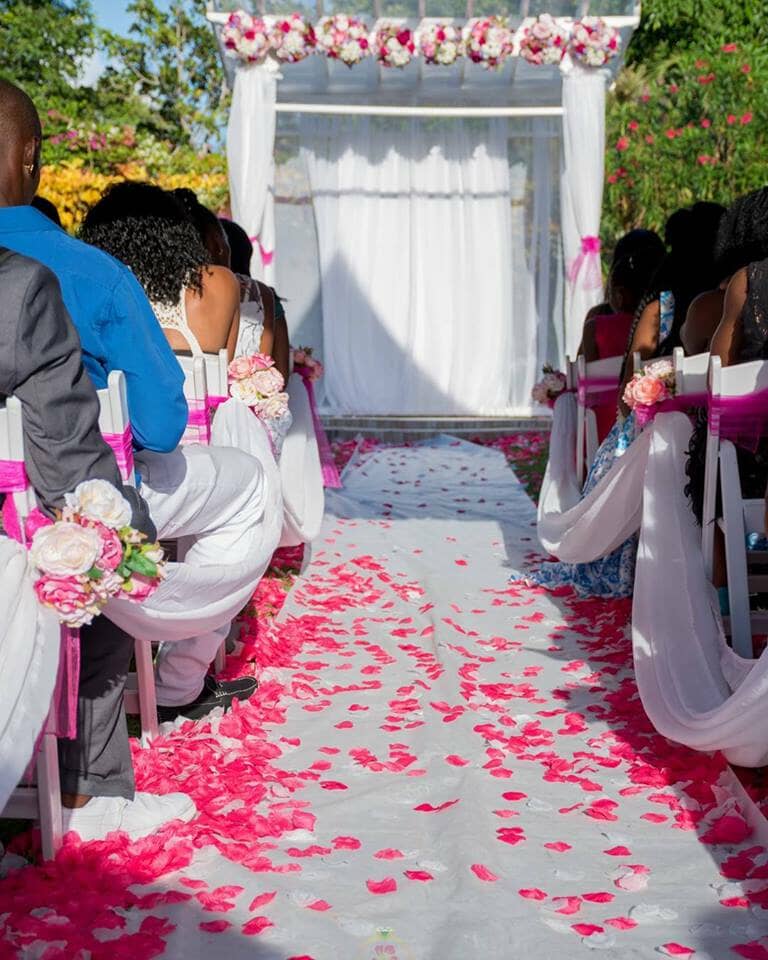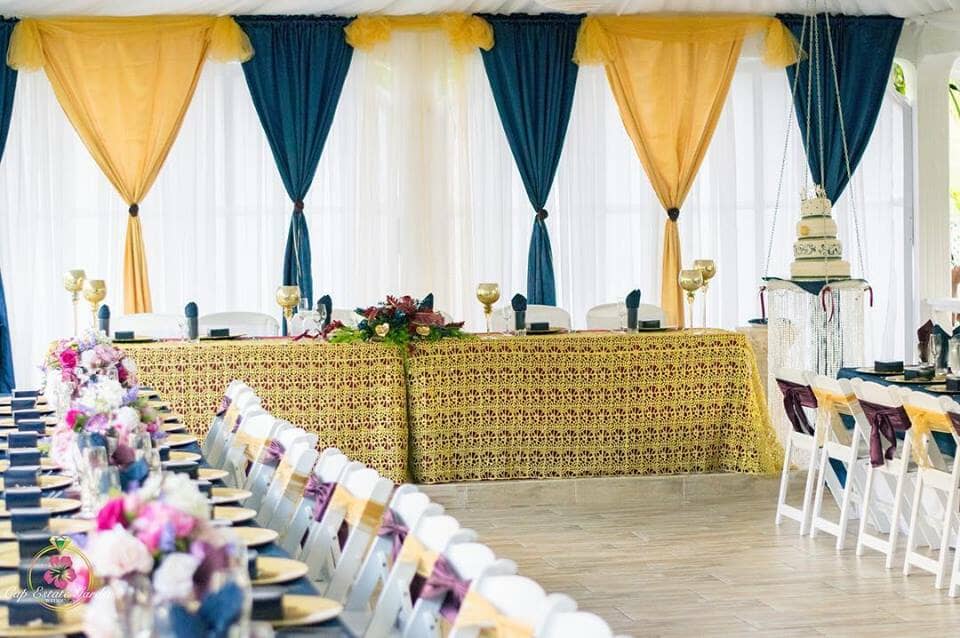 Cap Estate Gardens
Location: Jardin Romantique, Cap Estate
Services: Wedding Planning, Venue, Catering, Decor, Reception & Entertainment
Price Range: Customized Packages
Cap Estate Gardens keep on raising the bar with their extravagant weddings and attention to every detail. The enclosed area is surrounded and filled with greenery and flowers with a gazebo and canopy strategically situated, allowing room to completely transform the space.
It's ideal for couples who want an all-in-one, hassle-free wedding planning experience; leaving all the nitty gritty to the wedding planner.
Their packages suit your needs and vision for your wedding day. Their special touch and extreme love for what they do really is the icing on the cake!
The Pink Plantation House
Location: Morne, Castries
Services: Venue, Catering, Decor
Price Range: Customized Packages
Pink Plantation House is a quintessential hidden gem on a hill overlooking the city of Castries, which is a sublime backdrop for a wedding in St. Lucia.
In addition to the Castries harbor panorama, this Estate's most prized feature is its 130-year-old pink plantation house, embroidered with colonial architecture, which is a local restaurant alongside their Wild Orchid Designs studio & guesthouse.
This secluded estate is for those couples looking to take a step back in time and immerse their senses in French architecture & history.
Guests are greeted by gardens filled with orchids shaded under the leaves of tall palm and coconut trees into an environment which has been carefully curated to make one feel every bit the aristocrat.
A wedding in St. Lucia at Pink Plantation House provides an atmosphere of intimacy which ensures that the couple and guests have the opportunity to enjoy each others' company and shower the newlywed couple with love, pleasantries & laughter!
SOUTH OF ST. LUCIA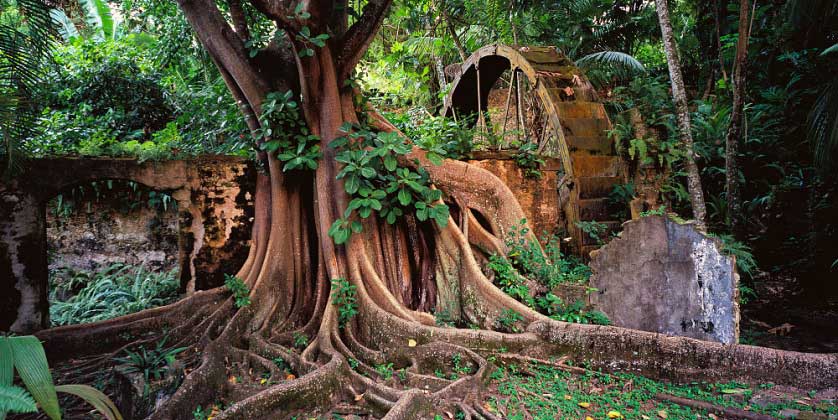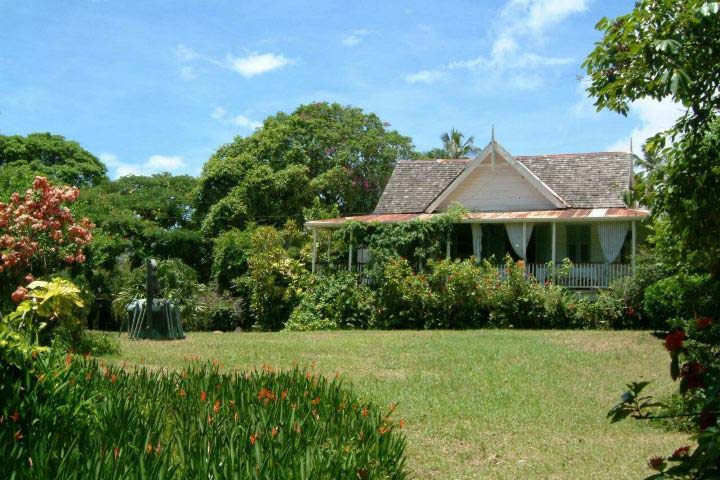 Balenbouche Estate – Plantation Guesthouse & Heritage Site
Location: Laborie
Services: Venue, Accommodations, Catering, Decor, Reception
Price Range: US $400 +
This estate has been around since the 1700s and has been transformed into a bed & breakfast by its current owners which many have described as "Eden".
Couples who are keen on eco-friendly amenities, healthy & wholesome eating from organic farms and wellness retreats, will find Balenbouche appealing and a fitting wedding location in St. Lucia to celebrate their union and maybe even their honeymoon.
On these expansive ground which include two (2) beaches, a sugar mill, ponds, a farm & more, the choices are endless as to where to say I do!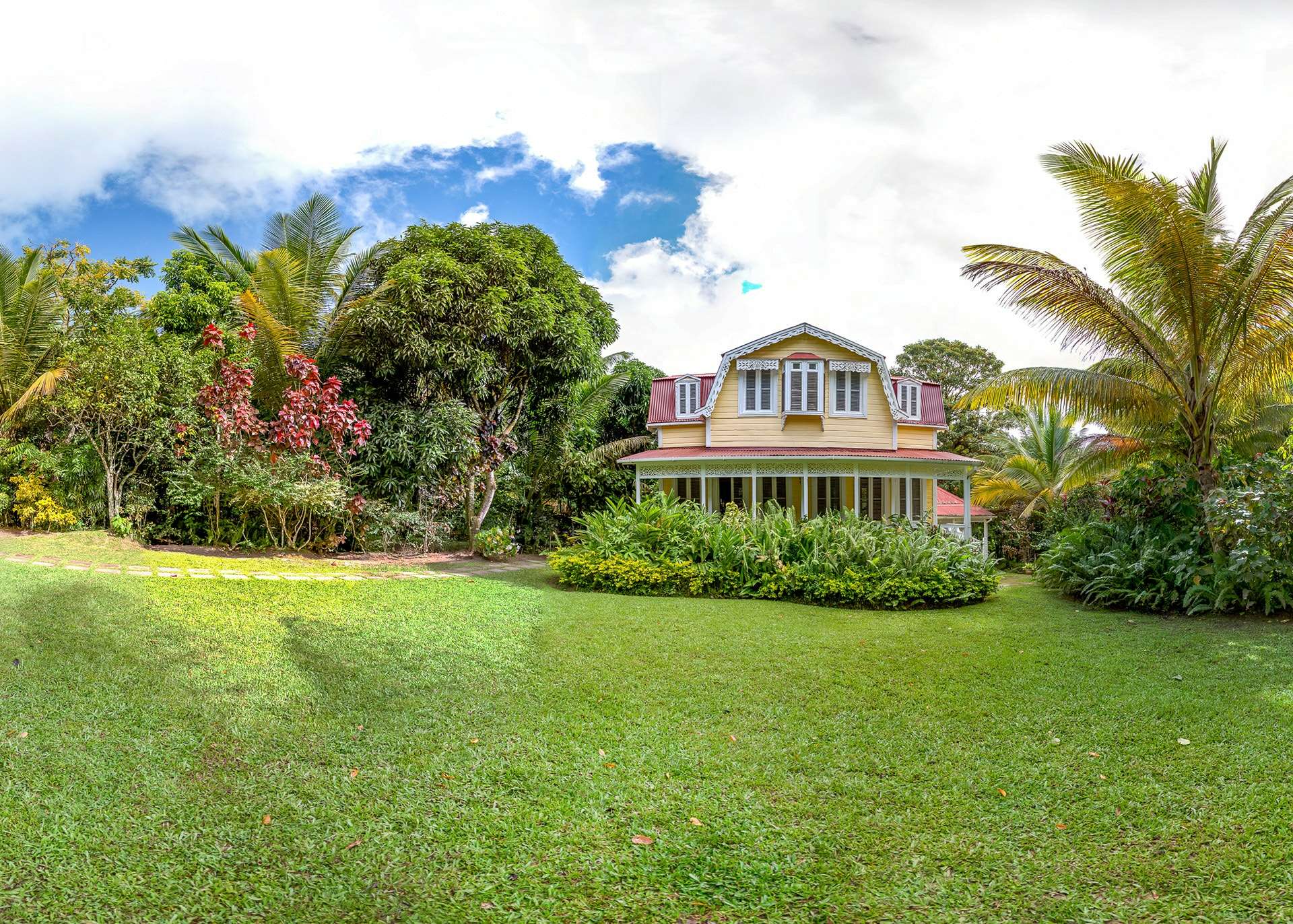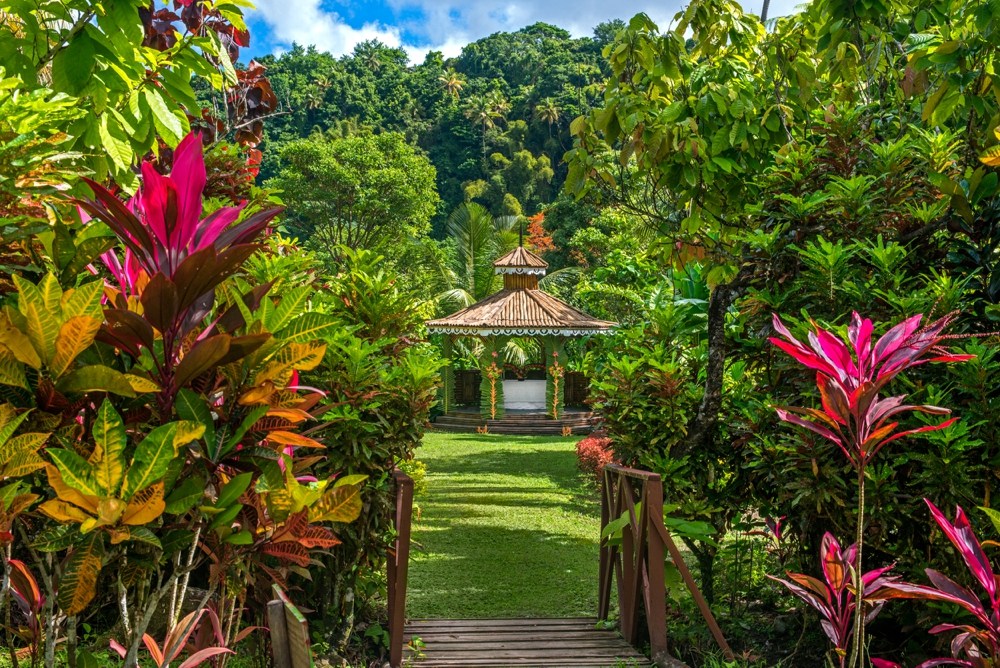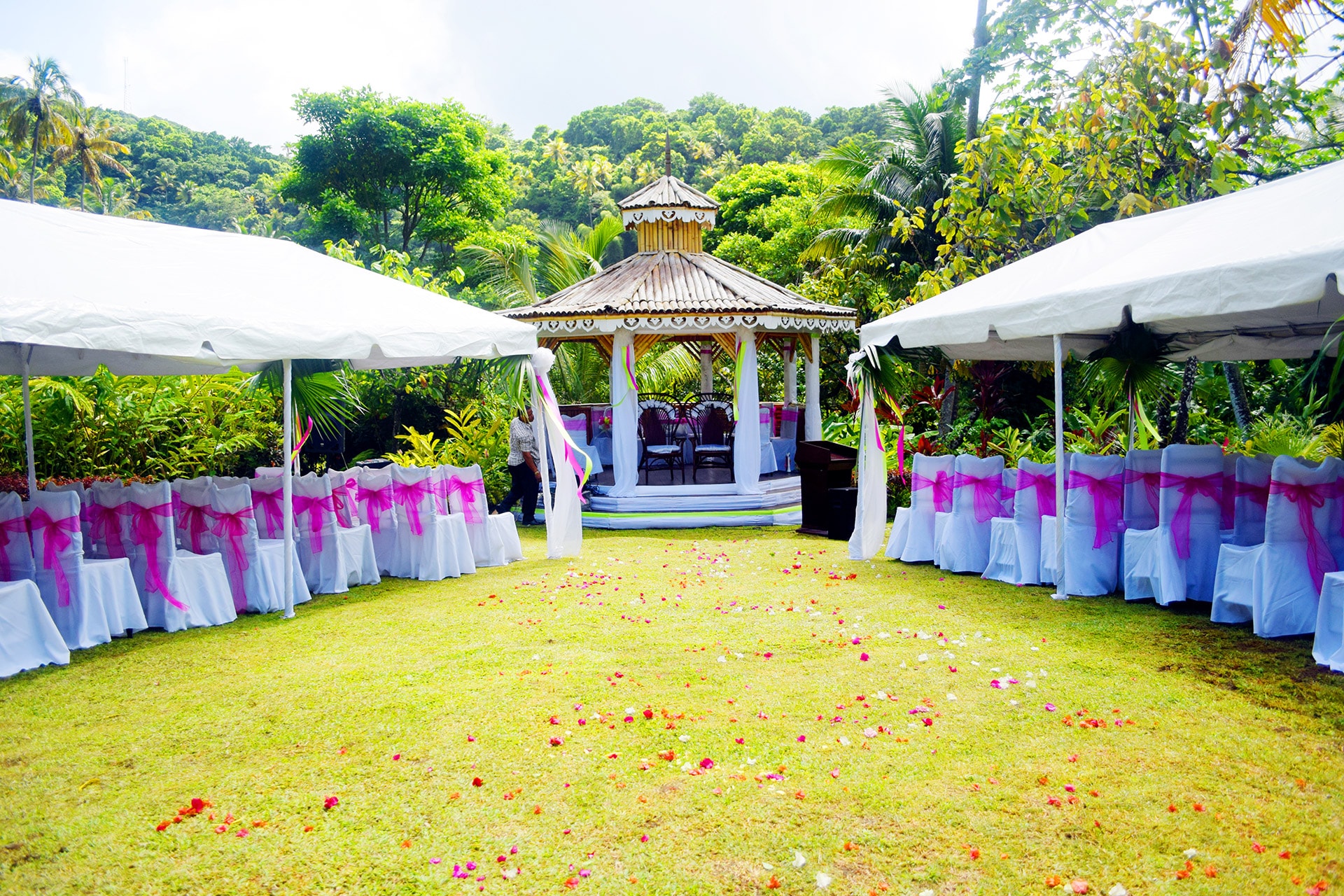 Fond Doux Plantation & Resort
Location: Soufriere
Services: Wedding Planning, On & Off-site Wedding Venues, Catering, Decor, Entertainment
Price Range: US $2,003 +
Chocolate enthusiast will run to Fond Doux Plantation & Resort – a 19th century, a 250-year-old working plantation that sits on 135 acres of land; that produces chocolate from our cacao plant, among other things.
Who wouldn't want to have the smell of chocolate permeating through the fresh air as you two make it official! Its charm lies in its French colonial surroundings and cottages.
Fond Doux Plantation & Resort offers couples three (3) on-site wedding venues to choose from – the Angelina & Cacao Tree Cottages, Circle of Love Gazebo or the Pool Deck.
Whichever you choose, the panorama and setting remain romantic and authentic, capturing the tropical flair that will make your wedding in St. Lucia a true reflection of Caribbean life.
One of our favorite wedding packages offered at Fond Doux Plantation is their Chocolate Wedding Package which includes chocolate drinks & chocolate massages among other "chocolate" things.
At this eco-friendly colonial resort, it's only you two & nature.
Anse Mamin Historical Plantation
via Anse Chastanet or Jade Mountain
Location: Anse Chastanet, Soufriere
Services: Wedding Planning, Wedding Packages, Venue, Catering, Decor
Price Range: US $1095 +
This 600 acre, 18th-century French plantation, captures so much of St. Lucia's past that it may overwhelm one.
Couples who are history buffs and big on conservation will appreciate a venue such as Anse Mamin.
And if you're one who watches The Bachelorette, then we know you've heard of the "Stairway to Heaven" which is exactly the site they used!
Ruins left behind are a true testament to its authenticity and couples will have so many areas to choose from, including the secluded Anse Mamin beach.
Anse Mamin shares it's space with two very reputable hotels, Anse Chastanet & Jade Mountain so wedding packages and services can be arranged through either party. One can expect only luxury and the best from either resort and their wedding team!
HONORARY MENTION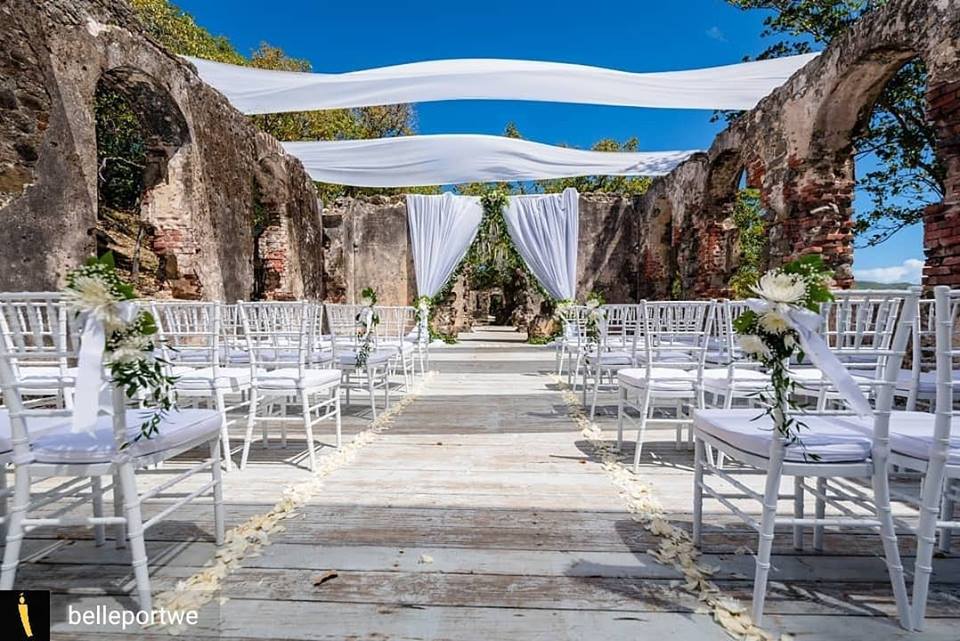 Pigeon Island National Landmark
Location: Pigeon Island, Gros Islet
Services: Wedding Planning, Venue, Catering, Decor, Entertainment
Price Range: US $500 +
One of the most iconic and sought after wedding venues in St. Lucia is Pigeon Island National Landmark.
A well known UNESCO World Heritage Site, this 18th-century British fort was in times past a civil and military base, where the British spied on French ships on the island of Martinique; is now used as a park, with 2 beaches, forts, restaurants, gazebo & many ruins.
Any events & weddings that are to take place go through Saint Lucia National Trust which has it's office on the site as well.
Couples are welcomed to simply pay for the venue or an entire package which is arranged through their wedding planner.
Their most used romantic venues include the Cliffside, Gazebo, Beach & ruins. Couples looking for a beachy wedding surrounded by blue waters & who don't mind having public eyes gazing will take delight in this historical park.
---
These are only a few of the many options of wedding venues that St. Lucia has to offer. On this suggestive island that has captured the hearts of many, there is sure to be something for every type of couple or theme one is looking to bring to life for their special day.
Whichever wedding venue in St. Lucia that you decide to go with, we hope that your day is as magical as you envision it – then again, having a wedding in St. Lucia is a dream in itself!
So, what do you say to a destination wedding in St. Lucia? If you did get married here please let us know where it all went down in the comments below.
Recommended: "What to Pack for A Trip to St. Lucia" »
Recommended: "St. Lucia Weather Frequently Asked Questions" »